REDUCE MACHINE CYCLE TIME
If the machine isn't running, you're not making money. Each one of our workholding tools is designed to speed up cycle times and reduce time spent on part loading and setups.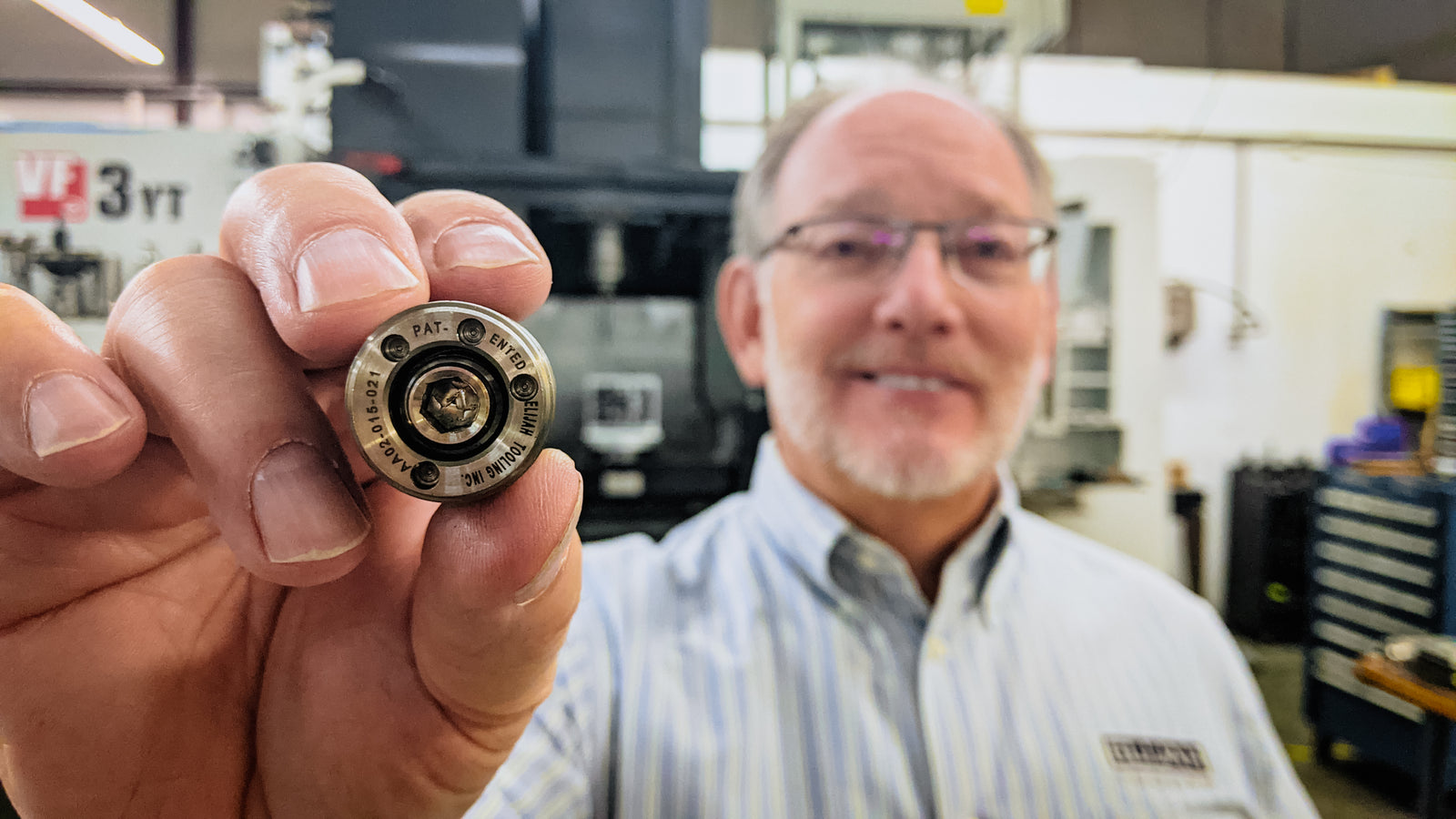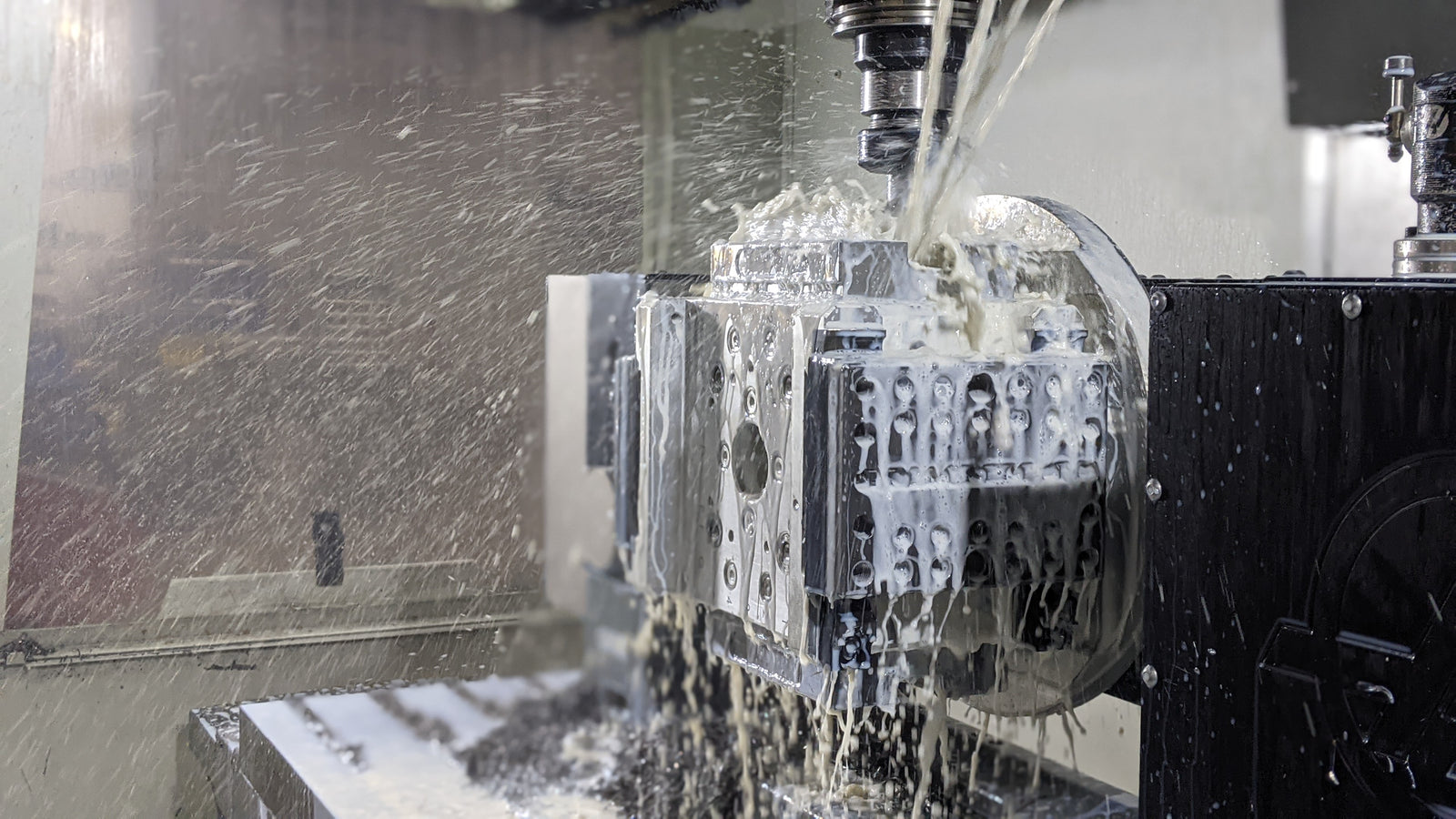 EXCLUSIVE TOOLING
From modular fixtures to quick-change tooling, our patented products are unique and like no other. Elijah Tooling brings a world of cutting edge workholding tools straight to your machine.
HOW THE INVERT-A-BOLT FASTENER WORKS
HOW "FLAT PLATE" MODULAR FIXTURES WORK
The Elijah Tooling workholding system can be used to machine many types of parts, substantially reducing dedicated fixtures, tool design, tool build, and tool storage. You won't need any other holding or locating components except for those already embedded in the face of the tooling plate/tooling block.
No Obstructions in Machining
All workholding elements (Invert-A-Bolt™ fasteners) and precision locating elements (ZipBushings™ and XZertZ™ Retractable Dowel Pins) are embedded below the surface, minimizing or eliminating obstructions to machining. 
Flexible
Machine almost any size part that can physically fit on the enhanced grid plate. Easily machine round, cast, or forged parts.
Repeatable
Only "dial-up" once. Our tooling plates feature tight tolerances ensuring highly repeatable setups and reducing or eliminating your setup times. No more time-wasting changeovers.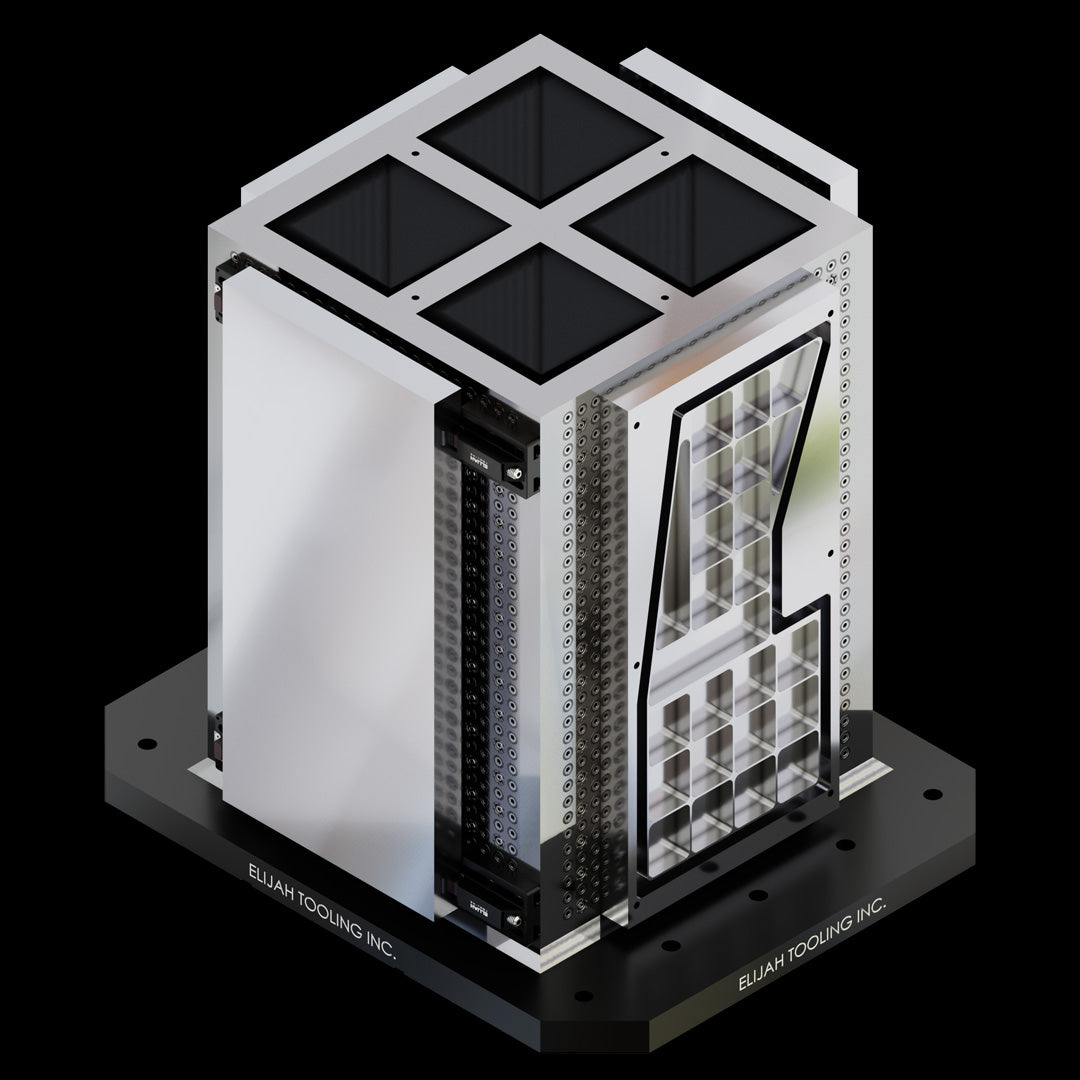 "I couldn't be happier with your equipment. Very fast & super accurate repeatability. We have our TR210 making various 3+2 5 axis aircraft parts that are in tight spec & passing all NDI inspection nearly 100% of the time. I am so glad we have been able to team up with you & your staff to get us that much further to the best we can be!"
George Crawley
United States Air Force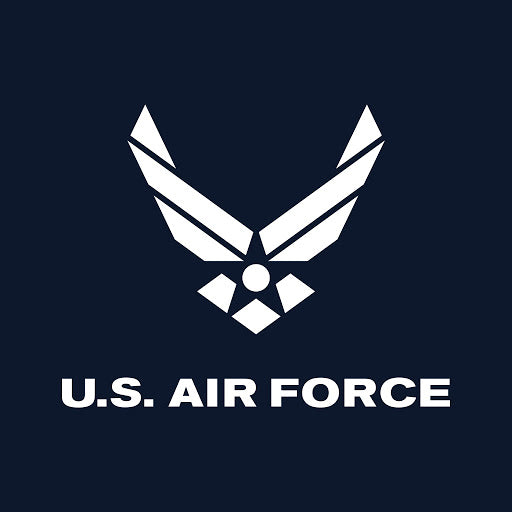 "The invert-a-bolts are working as planned and the operator is really happy with the setup. Your product has worked as advertised, is meeting our hold-down and change out requirements and no mechanical or maintenance issues to date (probably why you haven't heard from us).

Thanks again for all your help to date and keep rolling out the great quick change products!"
Elton R.
Director of Lean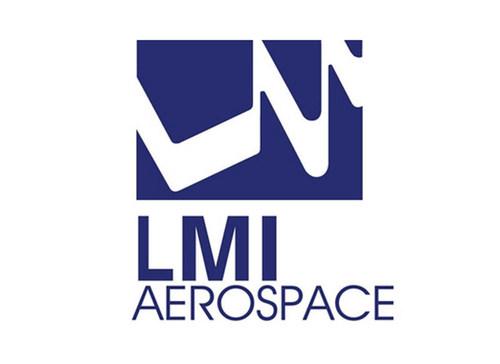 "These results are impressive, and Raytheon Aircraft quickly realized the efficiencies high-speed machining passed on to the rest of the manufacturing process... 'The fixturing uses Invert-A-Bolt™ fasteners and a large vacuum to hold the parts...A thin foil web is ultimately cut around the floor of the part -- about .0003 inch of material to keep the part attached to the universal fixture. When machining is complete, the vacuum is released and the part is snapped out of the surrounding material.'"
Jim M.

Director Supply Chain Management