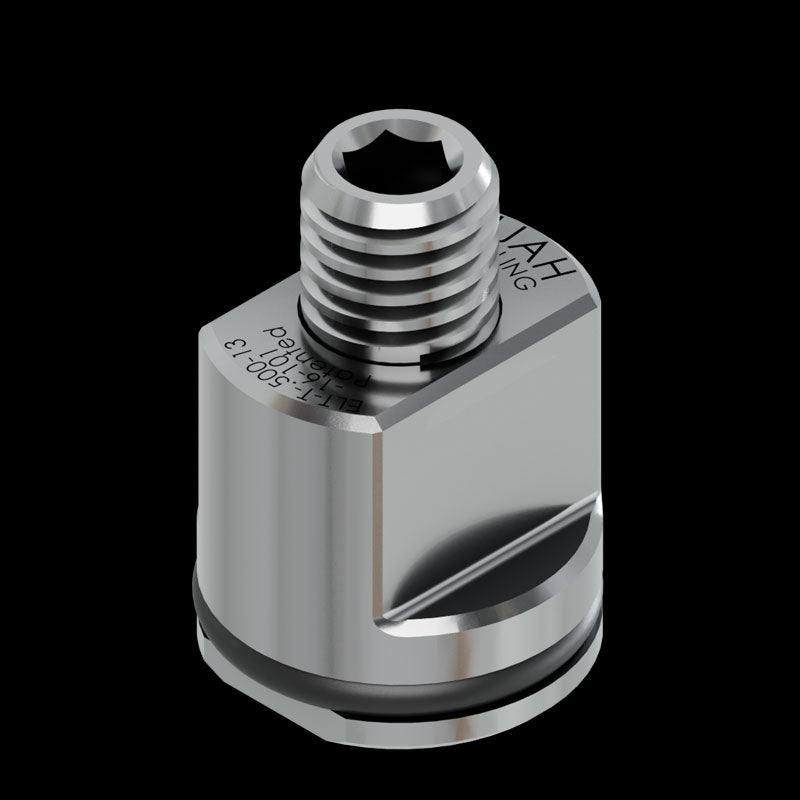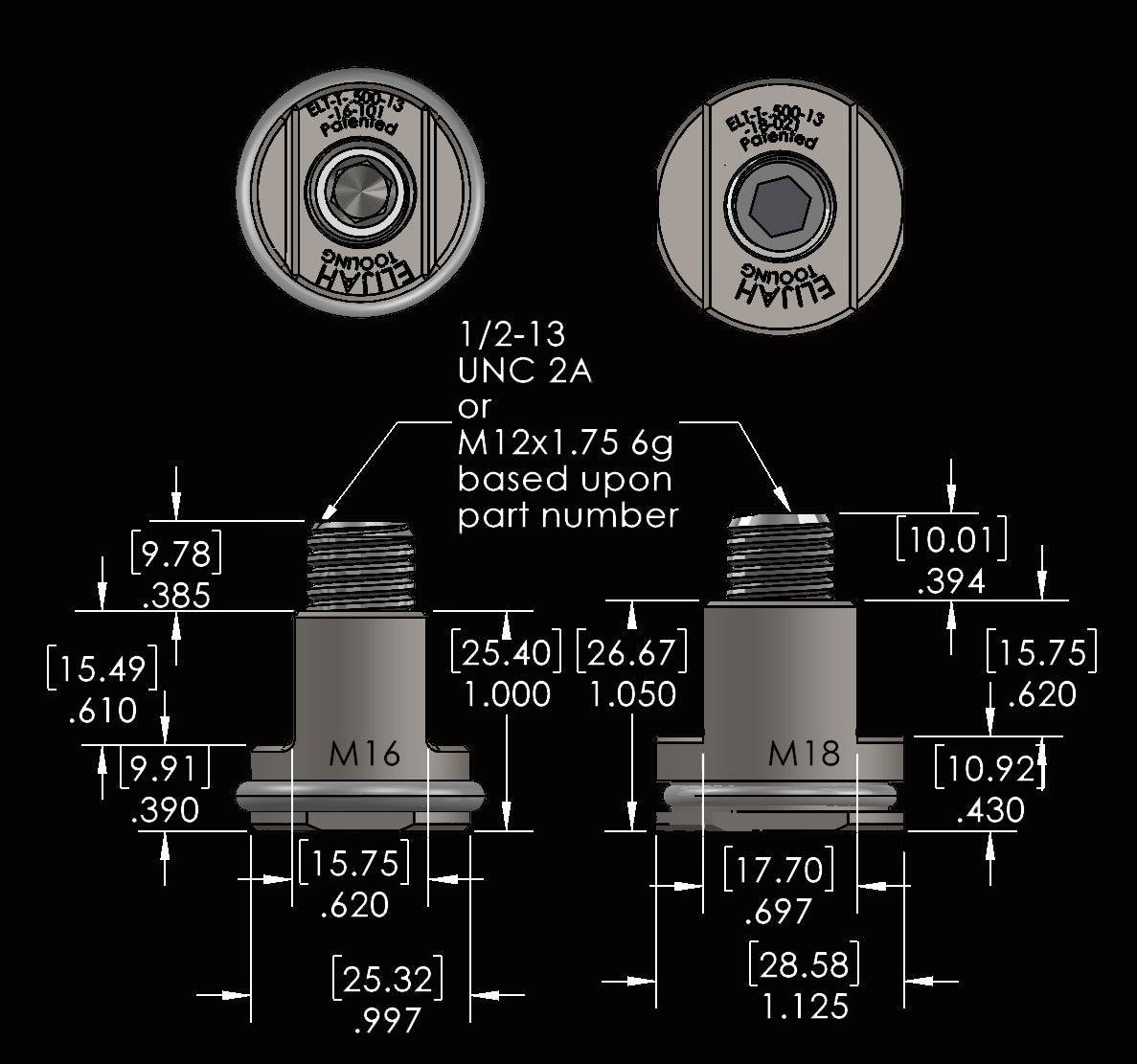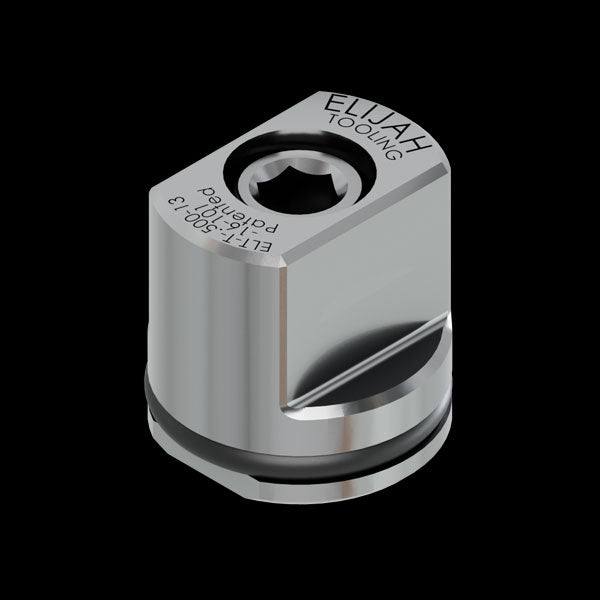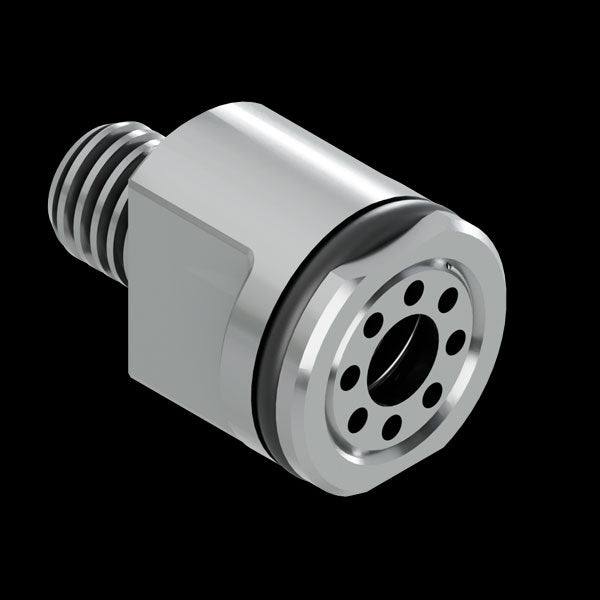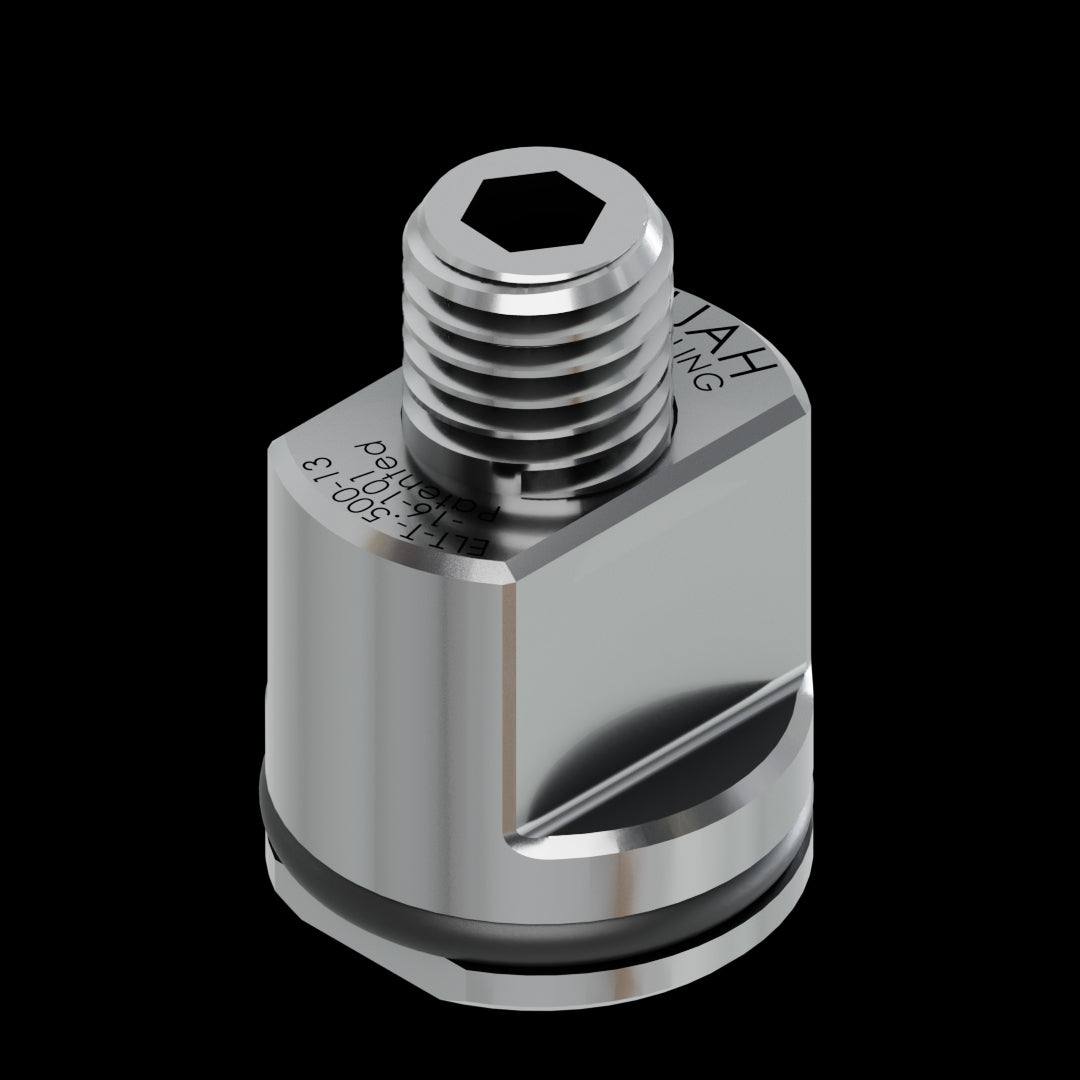 T-SLOT FASTENERS M16, M18 SLOTS
---
---
The M16 and M18 T-Slot Fasteners by Invert-A-Bolt™ redefine the way you secure your workpieces and fixtures on T-slots. Designed for seamless integration, these fasteners effortlessly slide into position within the T-slot, providing flush-mounting below the fixture surface until they're needed.

Key Features:


Tailored for T-Slots: The M16 and M18 T-Slot Fasteners are expertly engineered to snugly fit into M16 or M18 T-slots, ensuring a secure and precise hold for your workpieces.
Modularity at Its Best: These fasteners grant you the flexibility to purchase only the number you need for your specific operation, minimizing costs and optimizing your setup's efficiency.
Flush-Mounted Convenience: With these fasteners, you can keep your fixture's surface clean and free from obstructions until it's time to secure your workpieces. This innovative design enhances the modularity of your setup.
Unmatched Ease of Use: Experience unparalleled ease of use. Slide these fasteners into your T-slots with confidence, knowing that your workpieces will be held securely and with precision.

The M16 and M18 T-Slot Fasteners by Invert-A-Bolt™ are the embodiment of precision workholding reimagined. Their seamless integration into M16 or M18 T-slots, coupled with their flush-mounted design, ensures that your workpieces are held securely and your setup is optimized for modularity. Elevate your machining operations with fasteners that prioritize precision, flexibility, and ease of use.
BENEFITS
Facilitates the lowest cost workholding methods
Eliminates much of the traditional hardware and secondary plates previously used
Goes to work immediately - no setup or installation tools required
Facilitates quick-change of workholding vises
Promotes standardization
AVAILABLE SIZES
| | | | | |
| --- | --- | --- | --- | --- |
|  SKU: Select Above | ELT-T-.500-13-16-101 | ELT-T-.500-13-18-021 | ELT-T-M12X1.75-16-101 | ELT-T-M12X1.75-18-021 |
| STUD | 1/2-13 | 1/2-13 | M12X1.75 6g | M12X1.75 6g |
| ENGAGEMENT | .405" | .385" | 10mm | 10mm |
| HEX SIZE | 1/4" | 1/4" | M6 | M6 |
| SLOT SIZE | 16mm | 18mm | 16mm | 18mm |
| DRIVE TYPE | QUARTER TURN | STANDARD SCREW DRIVE | QUARTER TURN | STANDARD SCREW DRIVE |
| SLOT HEIGHT | 1.000" | 1.210" | 1.000" | 1.210" |
| TORQUE | 64 ft. lbs. | 64 ft.lbs. | 64 ft. lbs. | 64 ft. lbs. |
| MATERIAL | STAINLESS STEEL | STAINLESS STEEL | STAINLESS STEEL | STAINLESS STEEL |
| CAD | | | CAD | CAD |
| GUIDE | | | GUIDE | GUIDE |