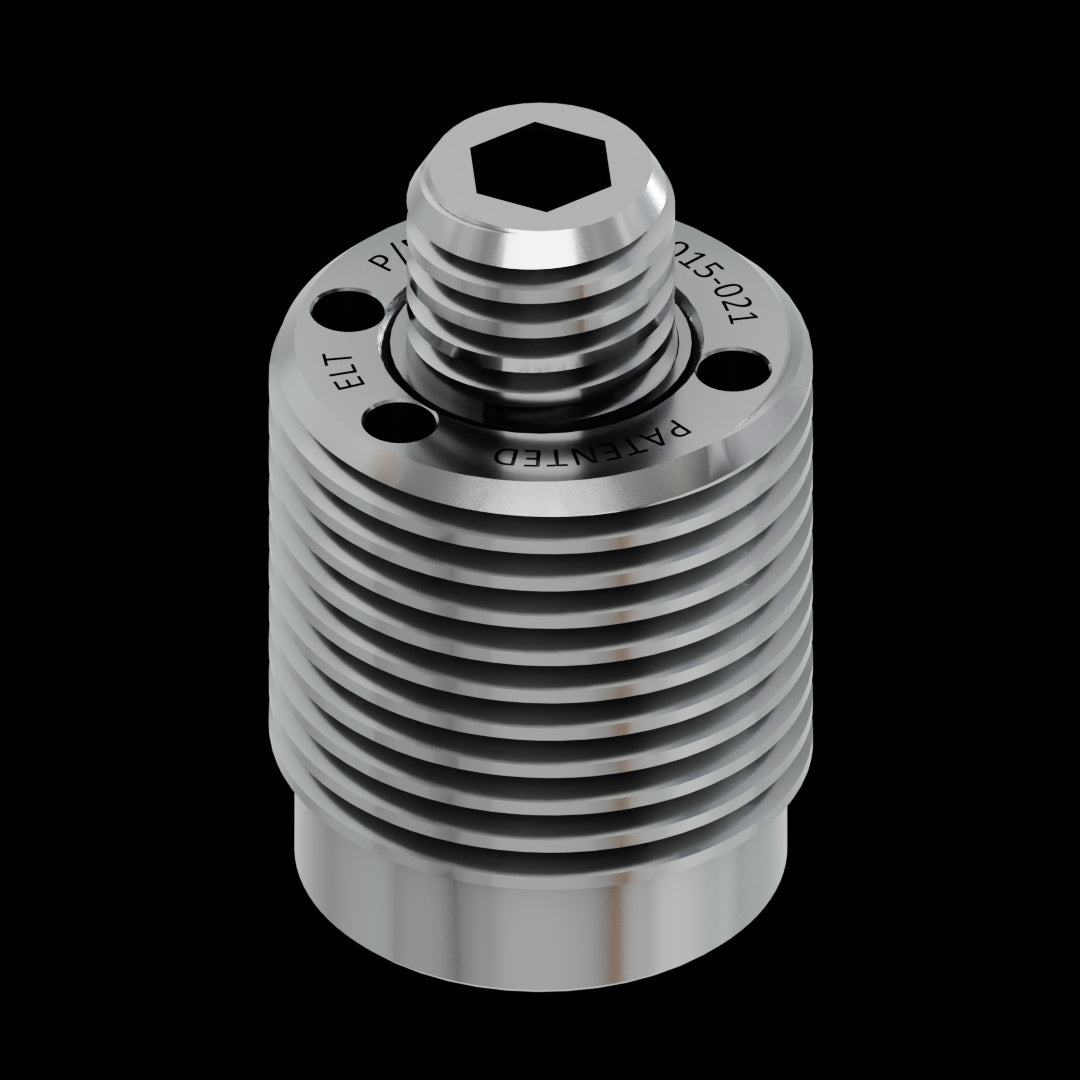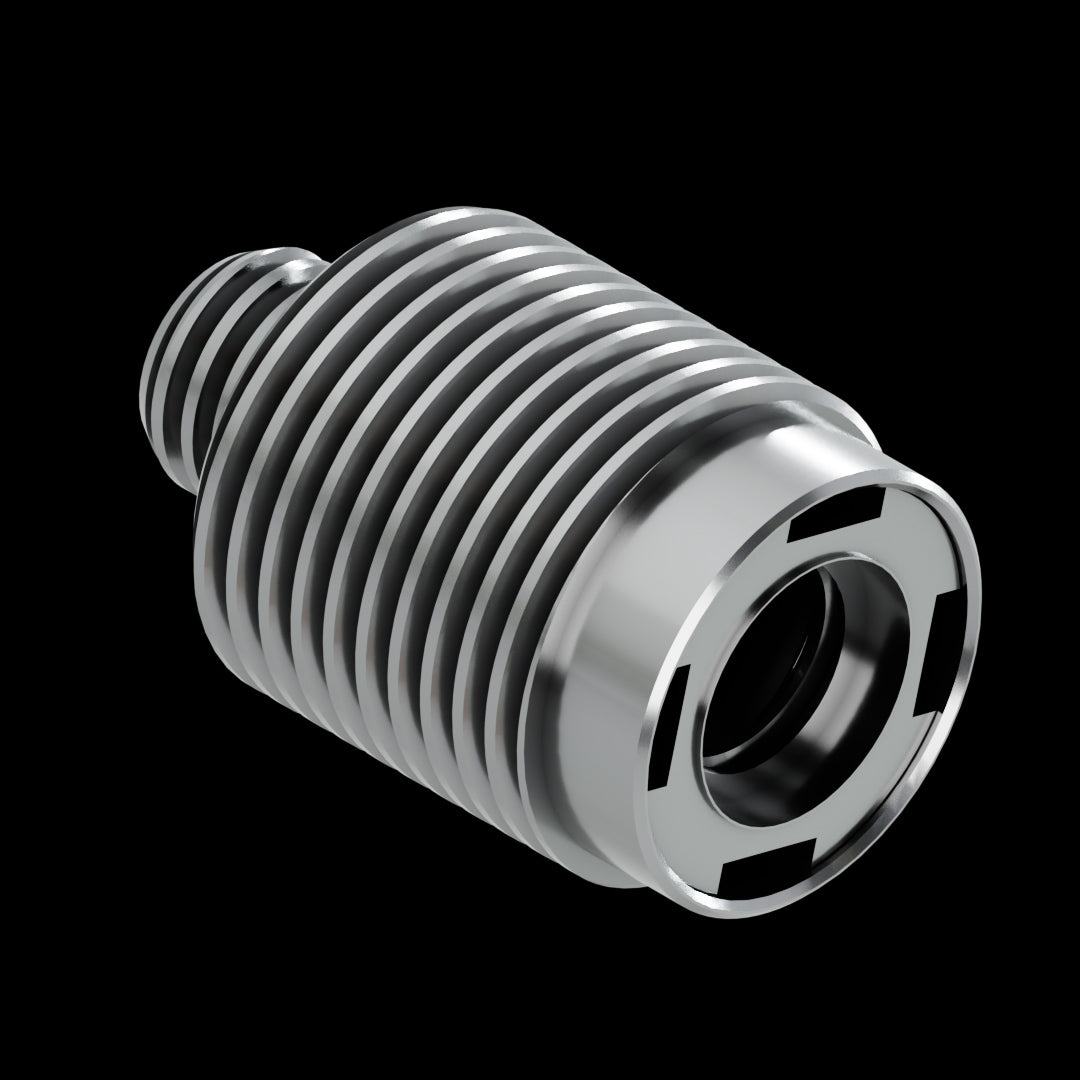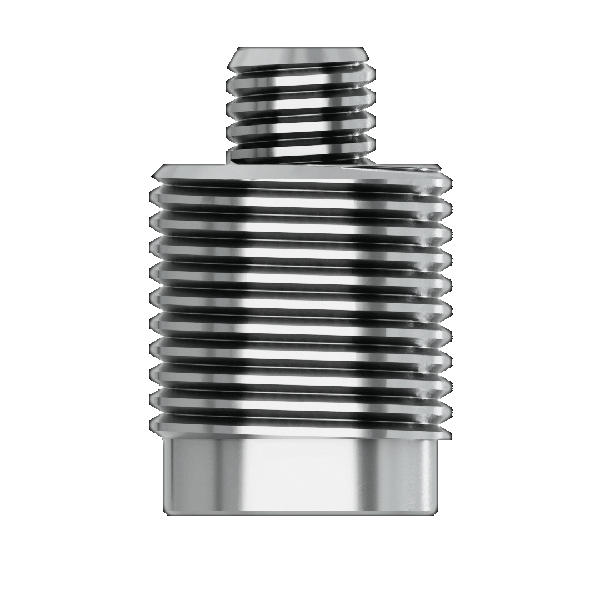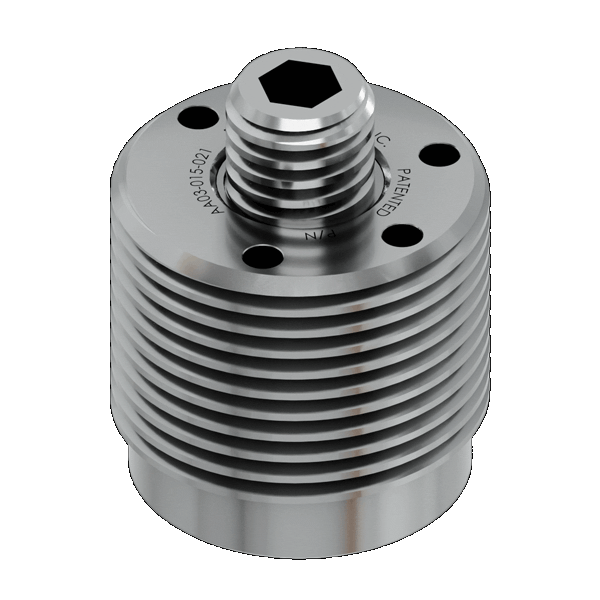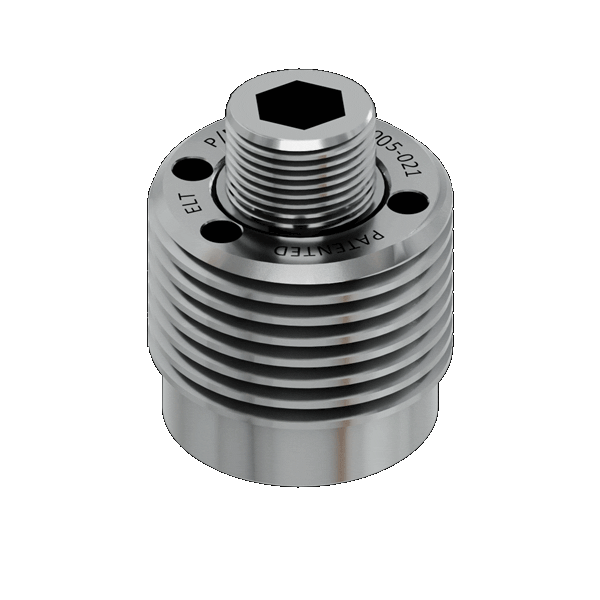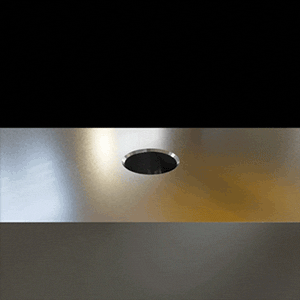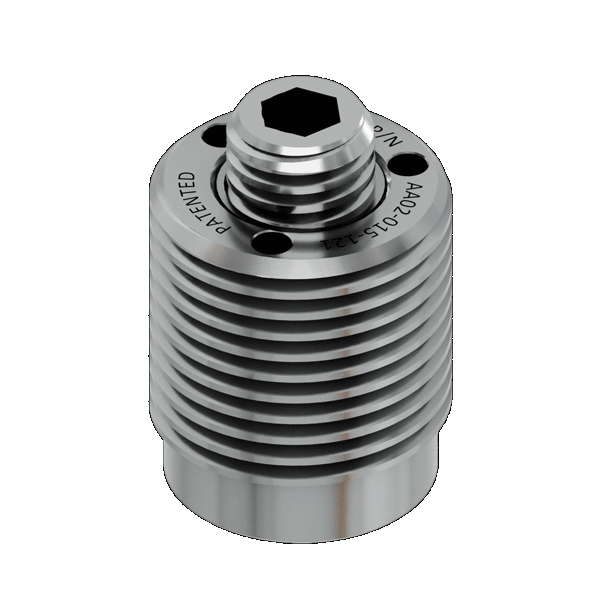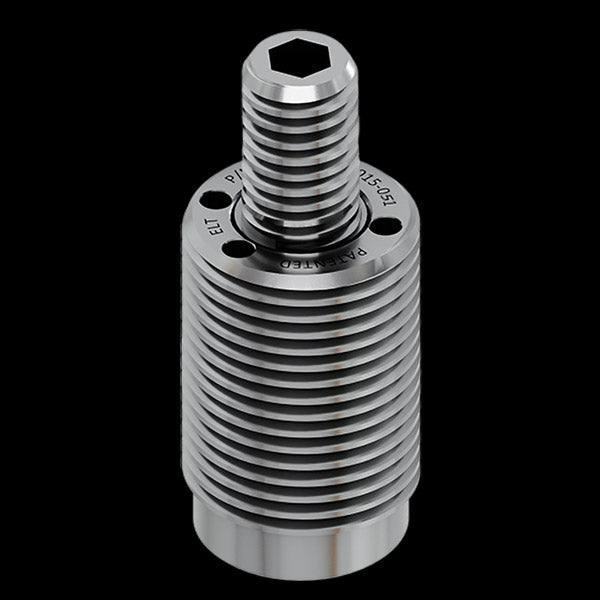 1/2in. AA02 OR AA03 STYLE INVERT-A-BOLT™ FASTENERS
---
---
AA02-015-021 Quantity Discounts:
| | |
| --- | --- |
| 50+ | 1% OFF |
| 100+ | 3% OFF |
| 200+ | 5% OFF |
| 500+ | 6% OFF |
| 1000+ | 9% OFF |
| 2000+ | 11% OFF |
| 3000+ | 13% OFF |
MEDIUM/HEAVY DUTY FASTENERS
DESCRIPTION
The Elijah Tooling Invert-a-Bolt, often referred to as the "inverted bolt," is the ultimate solution to elevate your CNC workholding fixtures. With its ingenious design, this innovative clamp revolutionizes workpiece securing with the precision and ease that you've been searching for.
Key Features:
Unparalleled Workpiece Holding: The Invert-a-Bolt is not your typical clamp; it's a precision-engineered tool designed to secure your workpieces with unwavering strength. Say goodbye to the uncertainty of workpiece holding and hello to consistent and repeatable results.

Seamless Integration with CNC Quick Change Fixtures: Our Invert-a-Bolt seamlessly integrates into CNC quick change fixtures and our own "IVB Fixtures", enhancing the speed and efficiency of your setup changes. This means you can effortlessly switch between different workpieces or setups using the "picture frame method" for unmatched convenience.

Versatility in Workholding: Whether you're working with a CNC machining vise or other workholding devices, the Invert-a-Bolt adapts effortlessly to your requirements. Its flexibility ensures that it can be an integral part of various CNC workholding fixtures and machining setups.

Rapid Part Changes: Invert-a-Bolt's innovative design facilitates quick and efficient part changes, reducing downtime and significantly speeding up the loading and unloading process compared to traditional workholding methods.
With the Elijah Tooling Invert-a-Bolt, your workholding challenges become a thing of the past. Elevate your CNC machining with this innovative clamping method, ensuring that your CNC workholding fixtures are not just good, but exceptional. Experience a new level of efficiency with the Invert-a-Bolt.
LINKS:

AVAILABLE SIZES
1/2" Fastener 
 SKU: Select Above 

AA02-005-021

AA02-015-021

AA03-015-021

 

INSERTION TOOL

STUD

1/2"-20

1/2"-13

1/2"-13

ENGAGEMENT

.29"


.385"

.385"

HEX SIZE

1/4"

1/4"

1/4"

HOUSING

1"-12 LH

1"-12 LH

1 1/4"-12 LH

HOUSING LENGTH

.900"

1.150"

1.150"

MINOR DIAMETER

.899"

.899"

1.149"

MIN. PLATE SIZE

1.00"

1.25"

1.25"

TORQUE

35 ft. lbs.

35 ft. lbs.

35 ft.lbs.

MAX TENSILE STRENGTH

11,000 lbs.

11,000 lbs.
14,000 lbs.

MATERIAL

STAINLESS STEEL

STAINLESS STEEL

STAINLESS STEEL

DOWNLOAD INSTALL GUIDE

DOWNLOAD CAD MODEL
SKU: Select Above
AA02-015-121

AA02-015-051

INSERTION TOOL

AA02-004-004

AA02-004-004

STUD

1/2-13

1/2-13

ENAGAGEMENT
.286"
.802"
HEX SIZE

1/4"

1/4"

HOUSING

1"-12 LH

1"-12 LH

HOUSING LENGTH
1.150"
1.650"
MINOR DIAMETER
.905"
.905"
MIN. PLATE SIZE
1.25"
1.75"
TORQUE

35 ft. lbs.

35 ft. lbs.

MAX TENSILE
STRENGTH

11,000 lbs.

11,000 lbs.

MATERIAL

STAINLESS STEEL

STAINLESS STEEL

DOWNLOAD
INSTALL GUIDE

DOWNLOAD
CAD MODEL

CAD
CAD
SKU: Select Above
AA02-015-121

AA02-015-051

INSERTION TOOL

AA02-004-004

AA02-004-004

STUD

1/2-13

1/2-13

ENAGAGEMENT
.286"
.802"
HEX SIZE

1/4"

1/4"

HOUSING

1"-12 LH

1"-12 LH

HOUSING LENGTH
1.150"
1.650"
MINOR DIAMETER
.905"
.905"
MIN. PLATE SIZE
1.25"
1.75"
TORQUE

35 ft. lbs.

35 ft. lbs.

MAX TENSILE
STRENGTH

11,000 lbs.

11,000 lbs.

MATERIAL

STAINLESS STEEL

STAINLESS STEEL

DOWNLOAD
INSTALL GUIDE

DOWNLOAD
CAD MODEL

CAD
CAD