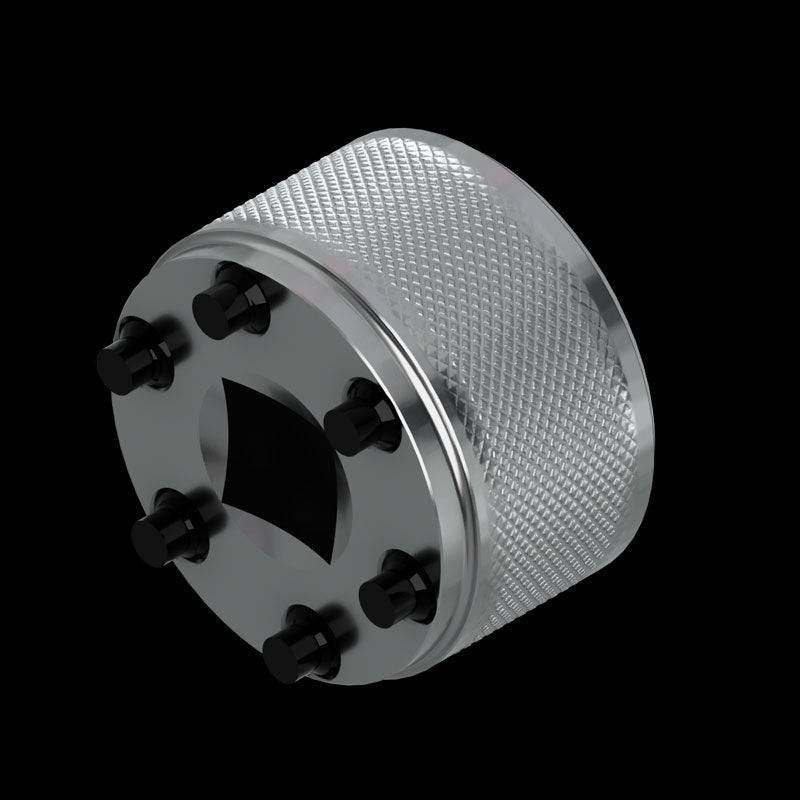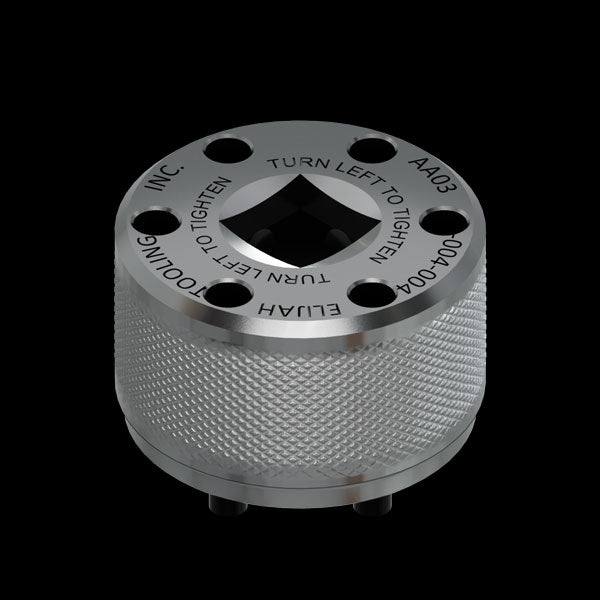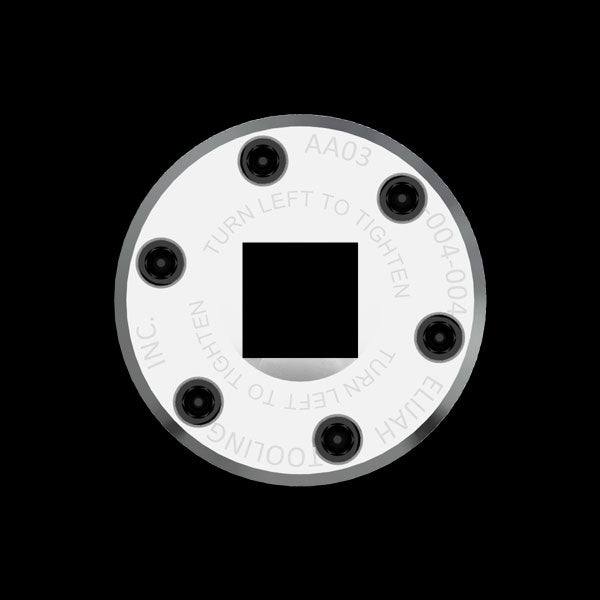 INSERTION TOOL: AA03 & AA06 TYPE FASTENERS
---
---
The Insertion Tool for AA03 Type Invert-a-Bolt Fasteners simplifies the process of securing your fasteners into modular fixture plates with ease and precision. Compatible with a PRO-1 driver or any driver featuring a 3/8" square drive, this tool offers flexibility and efficiency in fastener installation.

Key Features:

Seamless Fastener Installation: With this tool, driving Invert-a-Bolts into fixture plates becomes a straightforward task, ensuring a secure and reliable connection every time.

Versatile Compatibility: The tool is compatible with all versions of AA03 type fasteners, including 3-hole, 4-hole, and 6-hole variants. Adjust the tool by retracting any unused pin(s) to match the number of holes on top for a perfect fit.

Efficiency at Your Fingertips: Enjoy efficient and precise installation, thanks to the compatibility with common drivers. This tool streamlines your work, saving you time and effort.

Durable and Reliable: Crafted with quality materials, the Insertion Tool is built to withstand the rigors of frequent use, ensuring long-lasting performance.

Simplify your fastener installation process with the Insertion Tool for AA03 Type Invert-a-Bolt Fasteners. Achieve precision and reliability while saving time and effort. Whether you're working with 3-hole, 4-hole, or 6-hole fasteners, this versatile tool ensures your connections are secure and hassle-free. Elevate your work with a tool that streamlines your installation process.
SKU: AA03-004-004
For AA03 & AA06 type fasteners
Replaceable, screw-in, drive pins: Replacement Pins
Drive: 3/8" square
Stainless Steel / Knurled O.D.