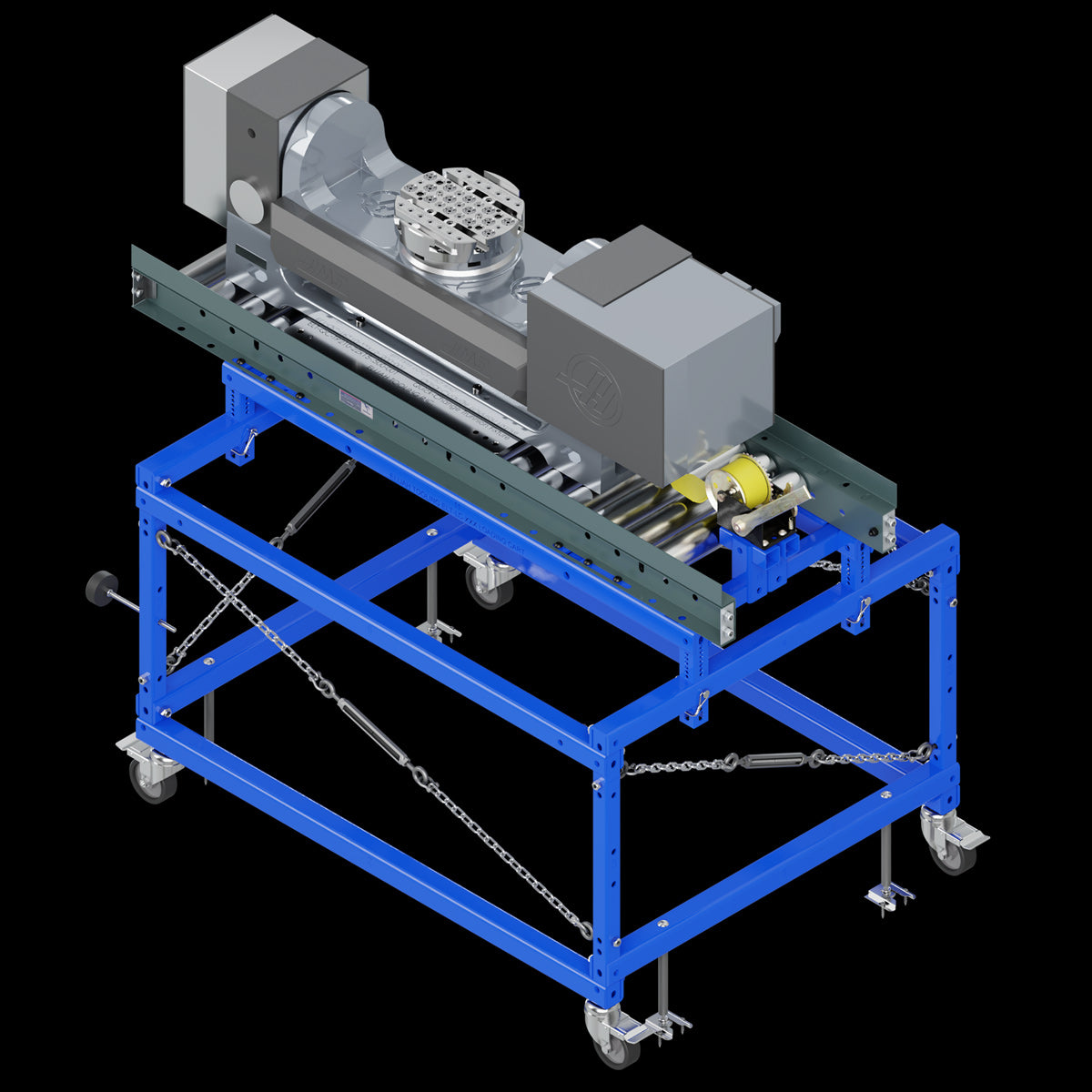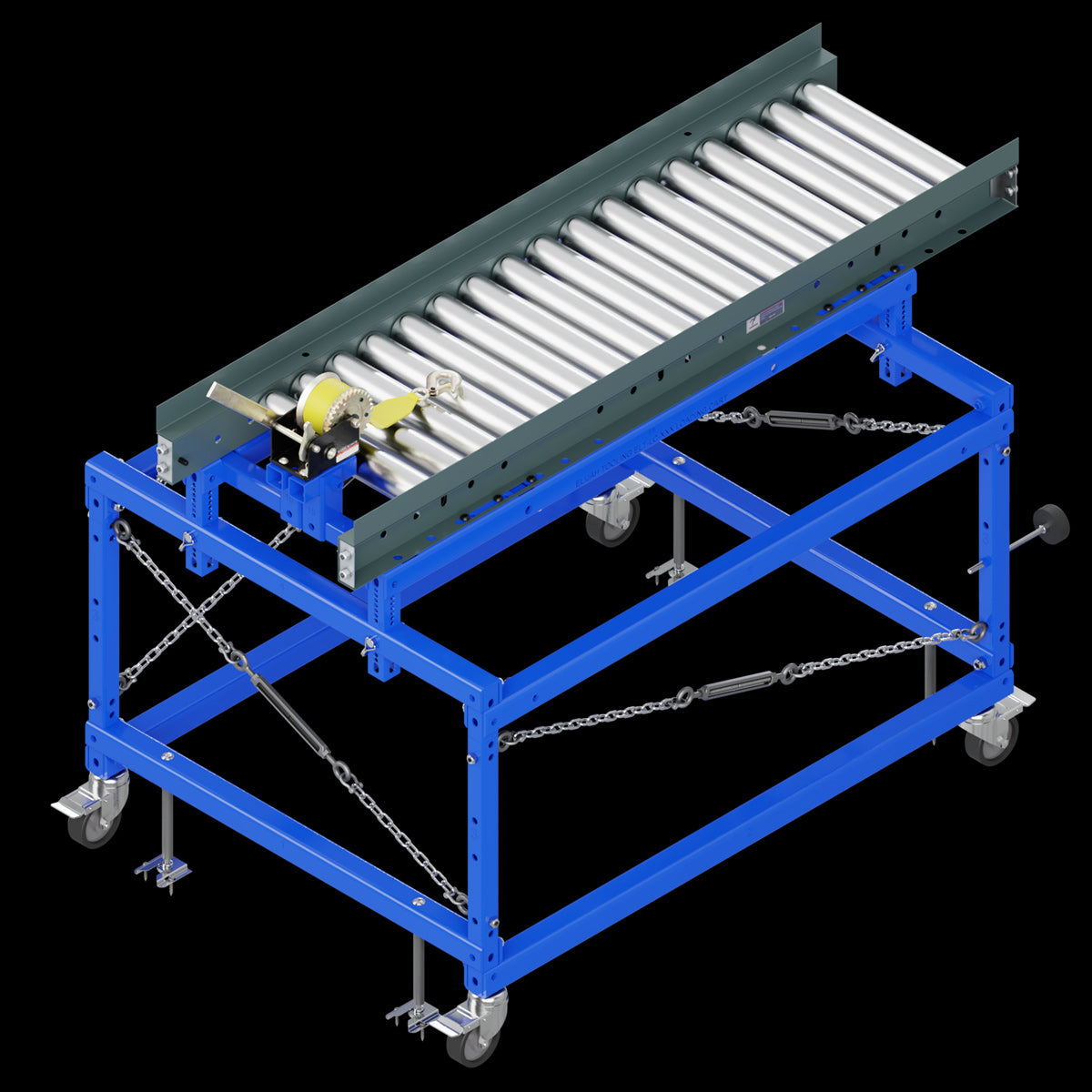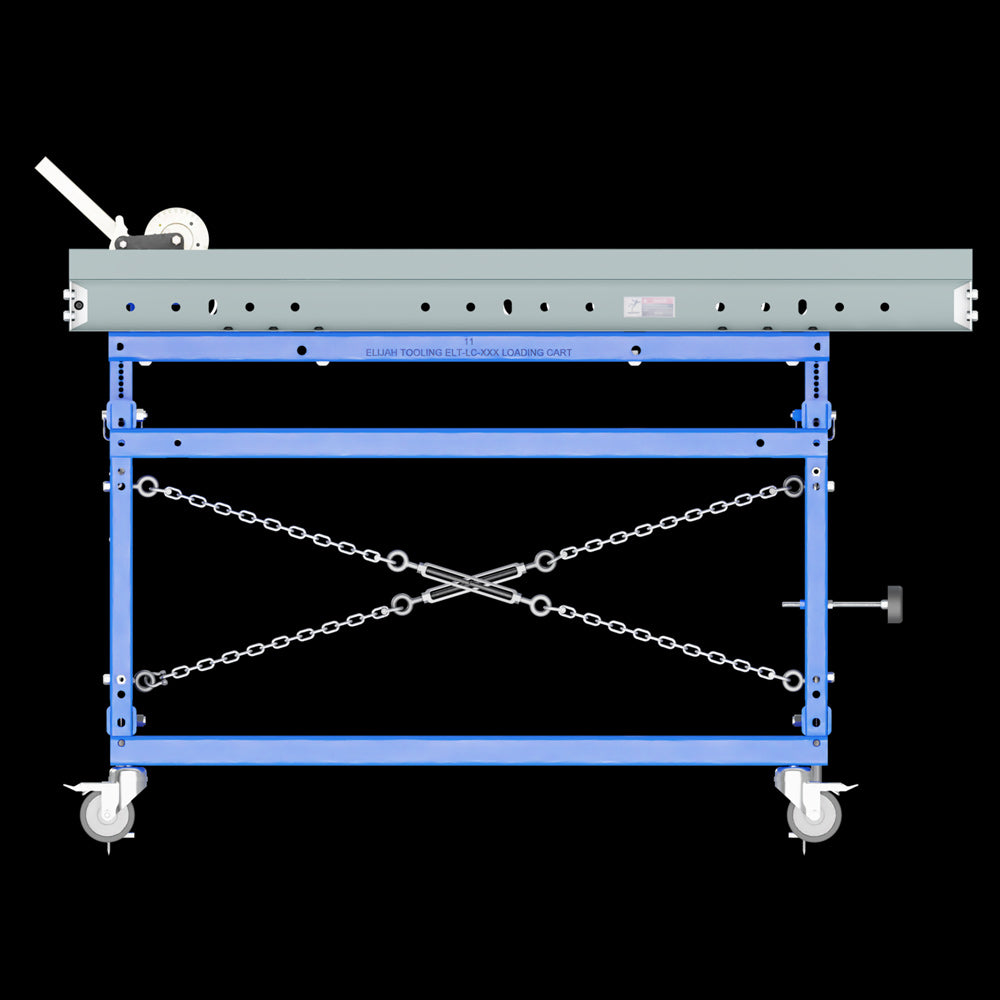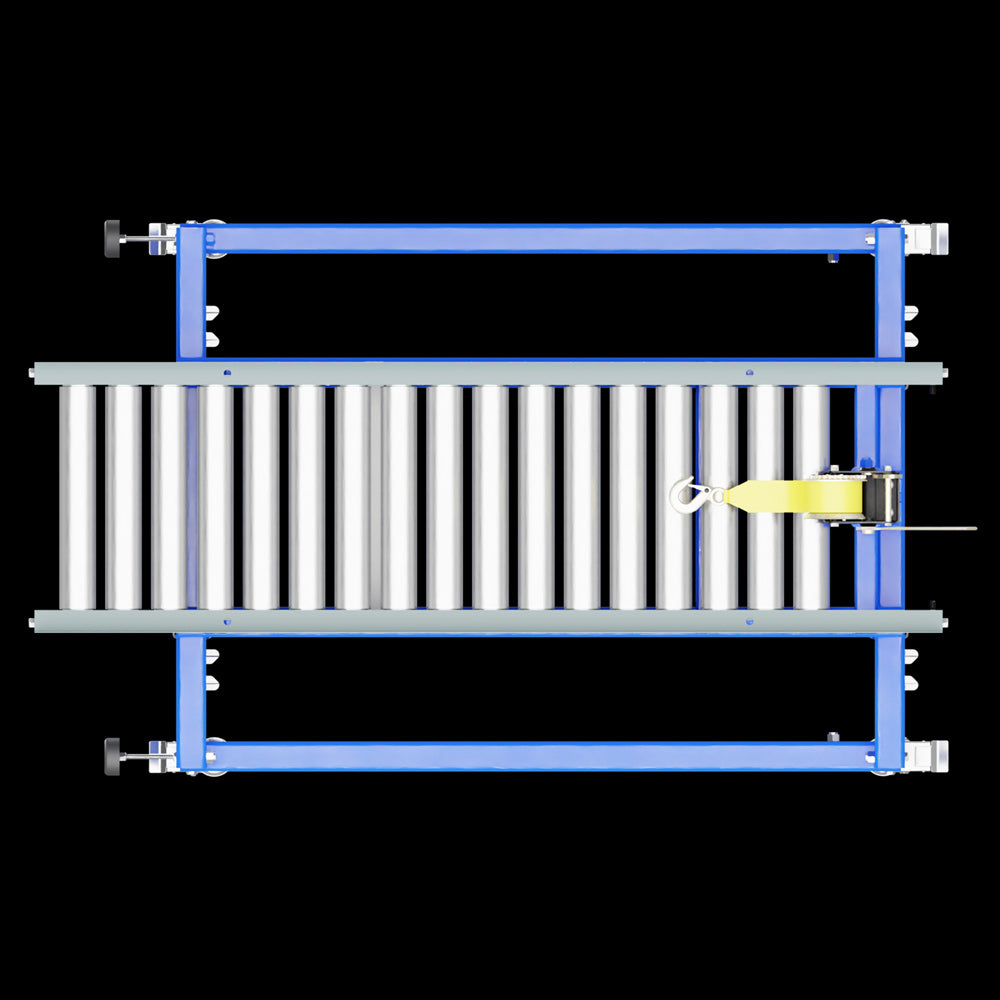 HEAVY DUTY LOADING CART FOR TRUNNION
---
---
NOTICE: THIS IS A DISCONTINUED PRODUCT, BUT WE WILL CONTINUE SELLING THIS ITEM UNTIL THERE IS NO REMAINING STOCK. WE CANNOT ACCEPT RETURNS OR REFUNDS OF THIS ITEM.
Please contact the Elijah Tooling team for shipping and ordering information.
DESCRIPTION:
The Elijah Tooling Heavy Duty Loading Cart is engineered to provide a secure and efficient solution for transporting Haas trunnions and 5-axis rotaries. With a remarkable maximum loading capacity of up to 1200 lbs, it's more than capable of loading and storing Haas 5 Axis Trunnions.
Key Features:
Optimized for Haas Trunnion: Specifically designed for Haas trunnions and 5-axis rotary accessories, this cart ensures a perfect fit and reliable transportation.

Adjustable Height Settings: Enjoy the flexibility of adjustable height settings, allowing you to adapt the cart to various setups and working conditions effortlessly.

Built for Maximum Stability: Superior construction guarantees unwavering stability, ensuring your valuable trunnions are securely held during transportation.

Unrivaled Durability: Crafted with high-quality materials, this cart is built to last, withstanding the rigors of daily use for years to come.

Versatile Applications: Whether it's for loading/unloading machine trunnions or handling large parts on/off machine tables, shipping tables, or assembly areas, this cart proves its versatility in various work environments.
Upgrade your workspace with the Elijah Tooling Heavy Duty Loading Cart for Haas Trunnions and Haas trunnion accessories. Experience secure, safe, and efficient transportation that meets the demands of your 5-axis machining operations.
Two Types Available: 
SMALL - ELT-LC-003
The height of the small roller table can be adjusted to between 33.5" to 37.5" tall.
LARGE - ELT-LC-005
The height of the large roller table can be adjusted to between 47.5" to 51.5" tall.
Other Types:
Tilting: The cart is required to clear some height (like on a machine entry window) and then the table tilts down to where the object is to be loaded/unloaded. Tilting carts are only available through custom orders. For a tilting cart, contact us asking for a quote with information about the type of machine and trunnion it would be used with.
These carts are made to order so that height and overhang can be specific to your application. Please specify these dimensions with your order and the part number will be updated to replace XX.XXX.0 to match those specifications.
FEATURES: 
Heavy-duty steel tube construction
Moves freely but also has casters with brakes
Made to serve different heights & overhang distances
Side guards on the roller conveyor table
900 lb strap type winch with ratcheting handle, to assist in retrieving the object
Adjustable Tensioners to insure the square-ness of the cart, despite repeated use 
SPECIFICATIONS:
| | |
| --- | --- |
| Dimensions: | 3' or 4' width depending upon height x 4' length |
| Minimum height:  | 34 5/8" |
| Working Width: | 15" |
| Max Load: | 1200 lbs. |