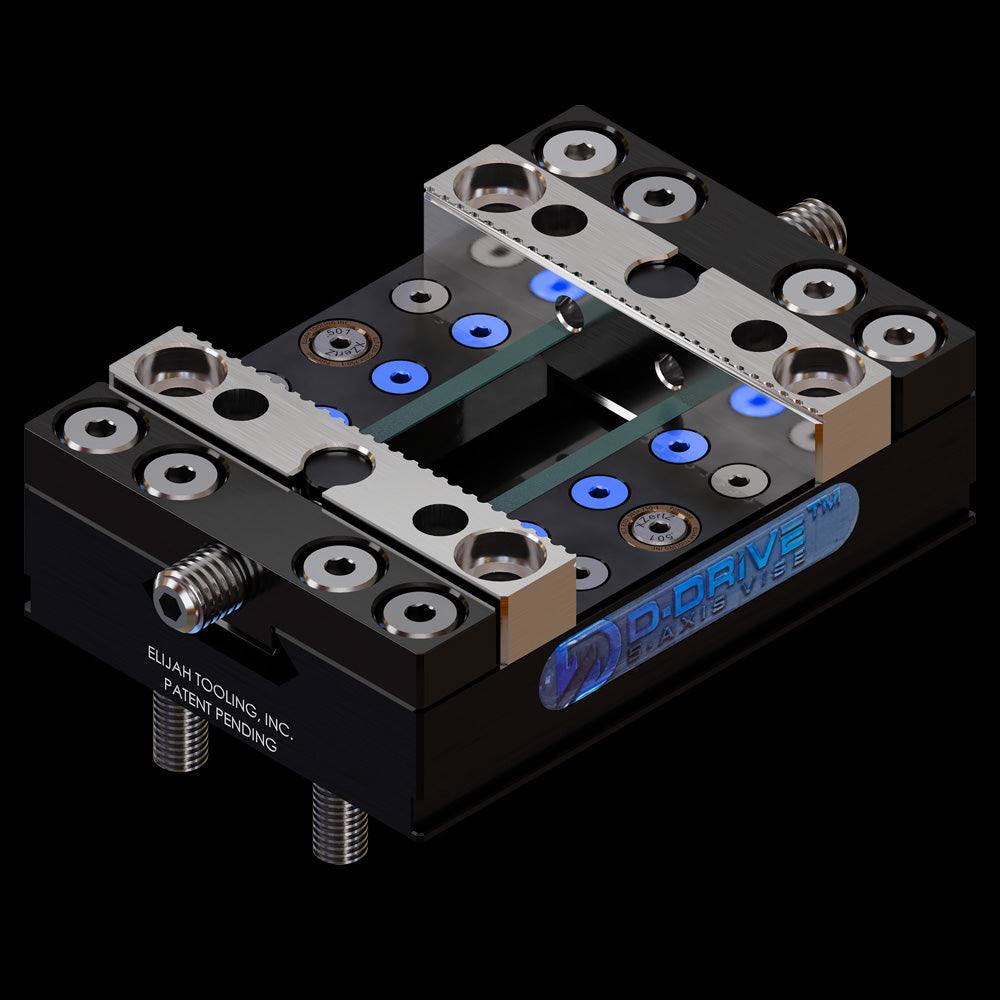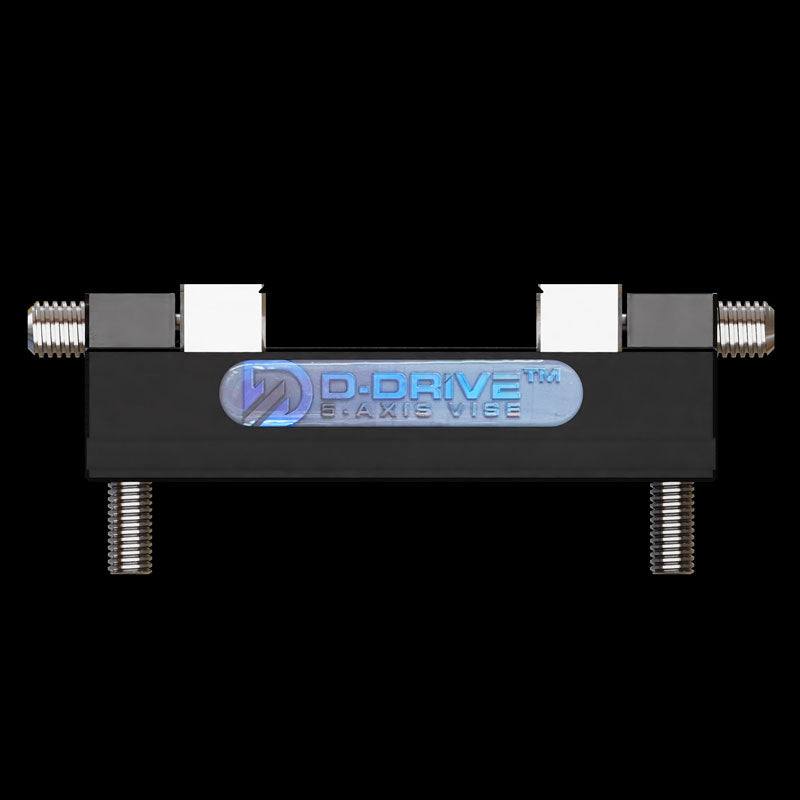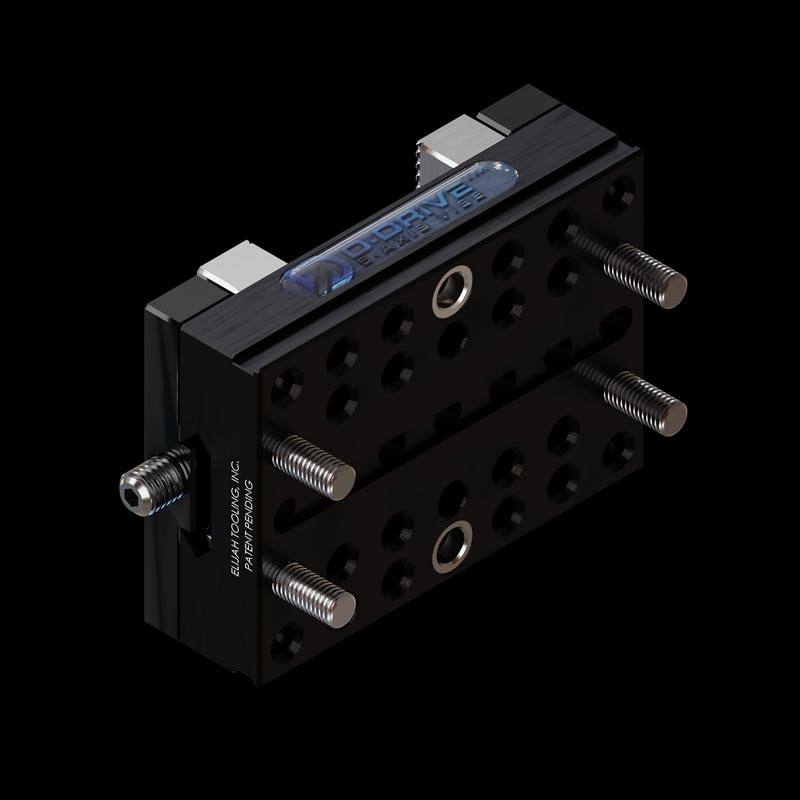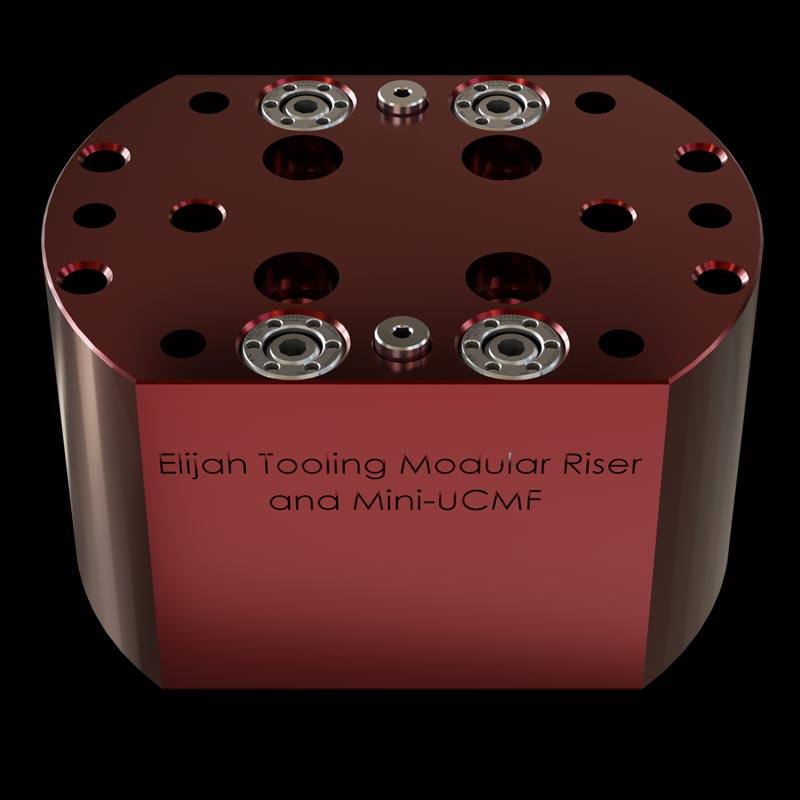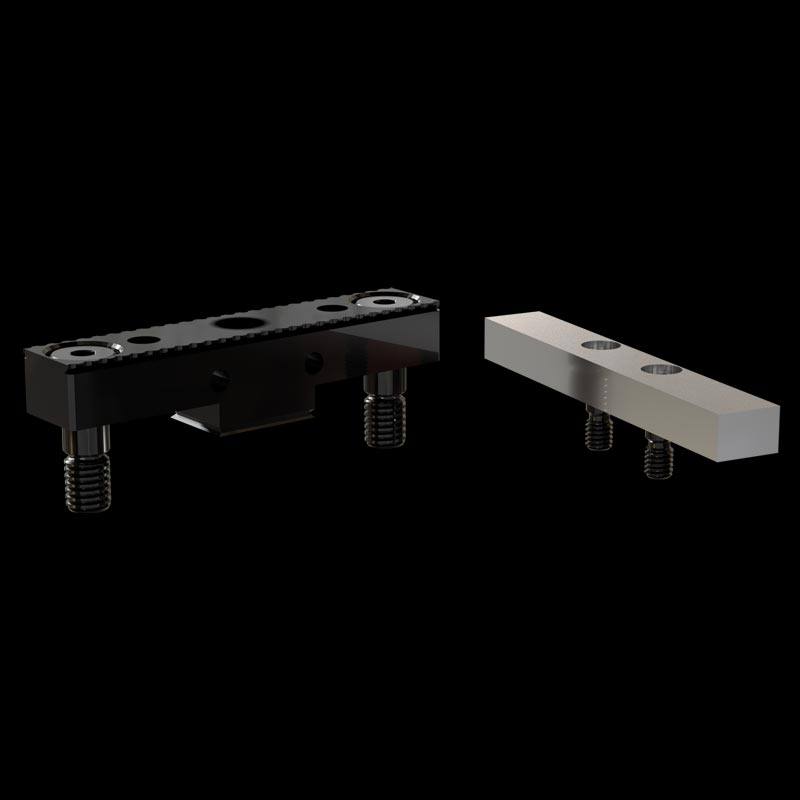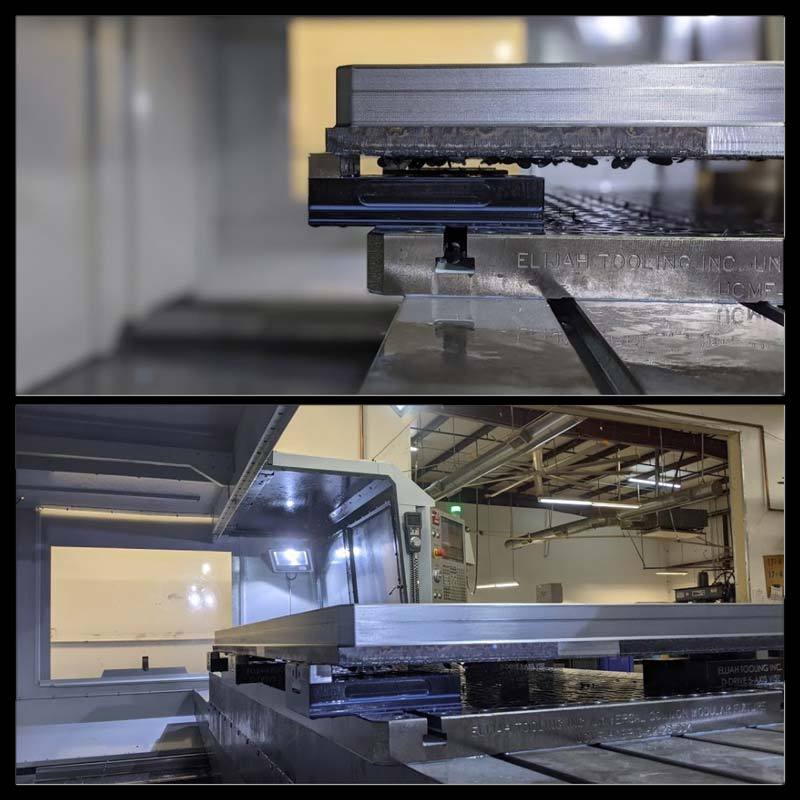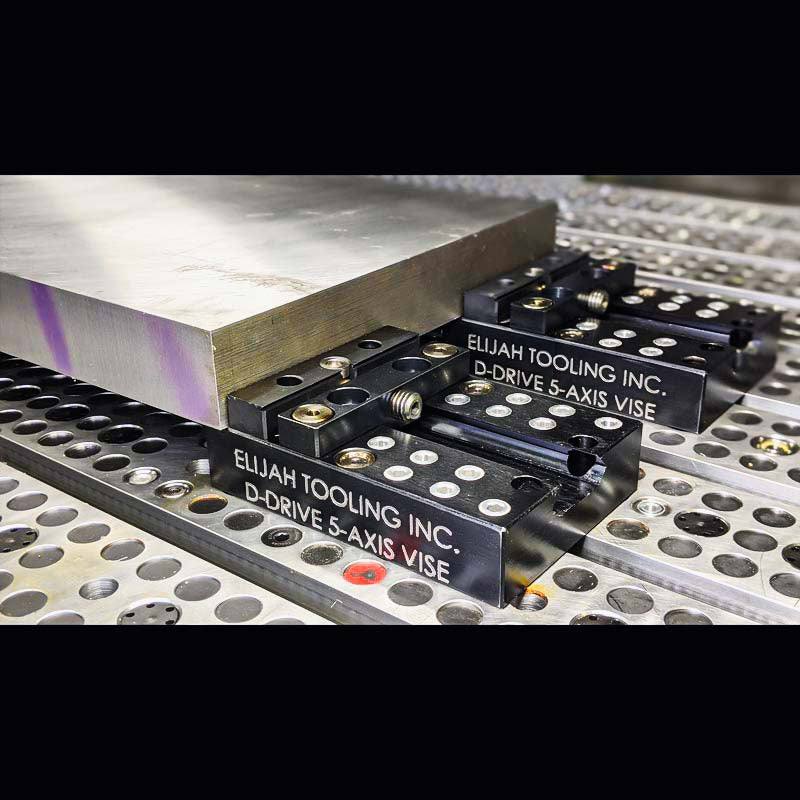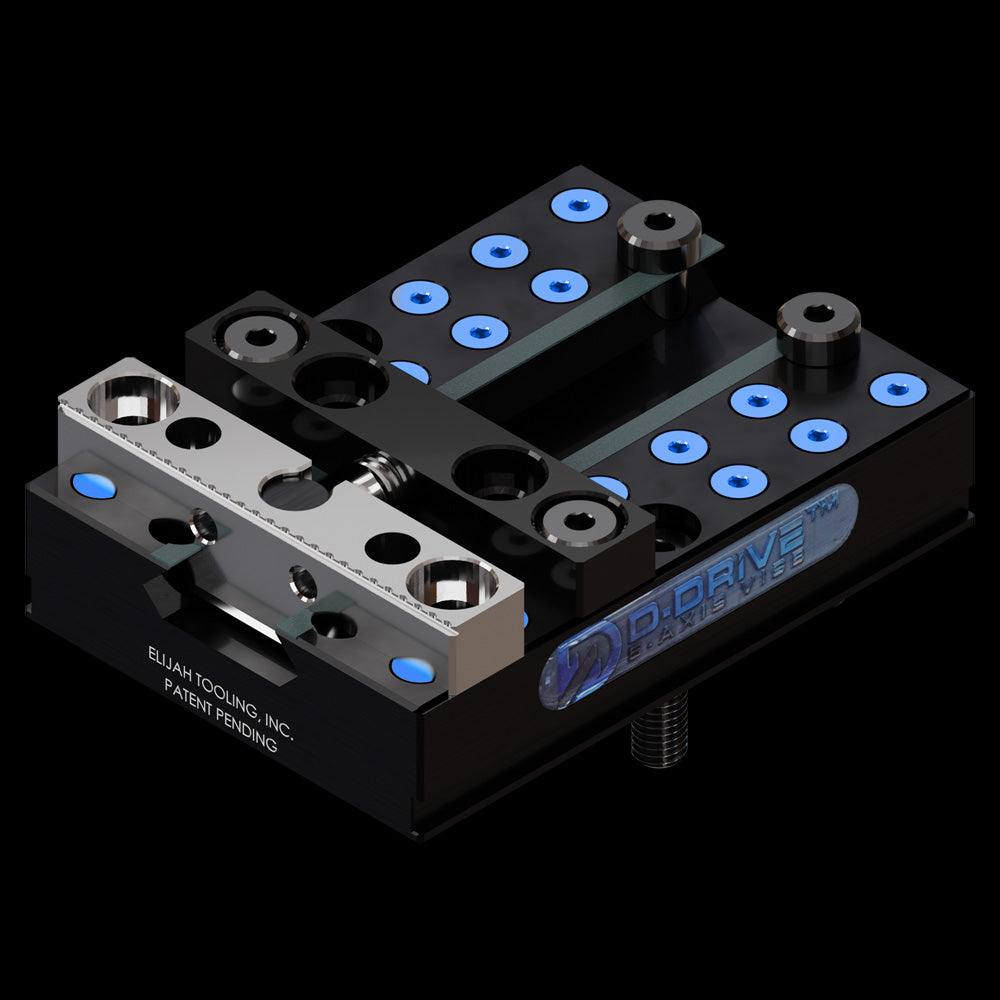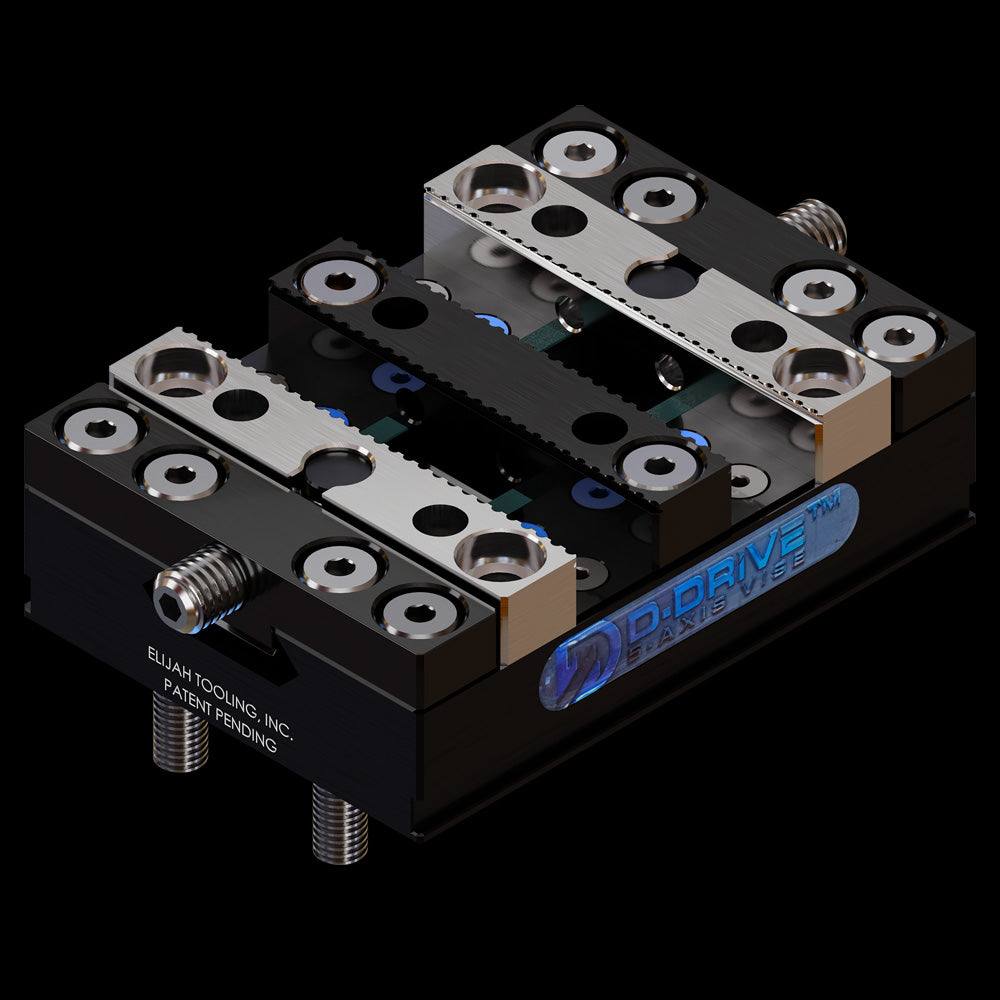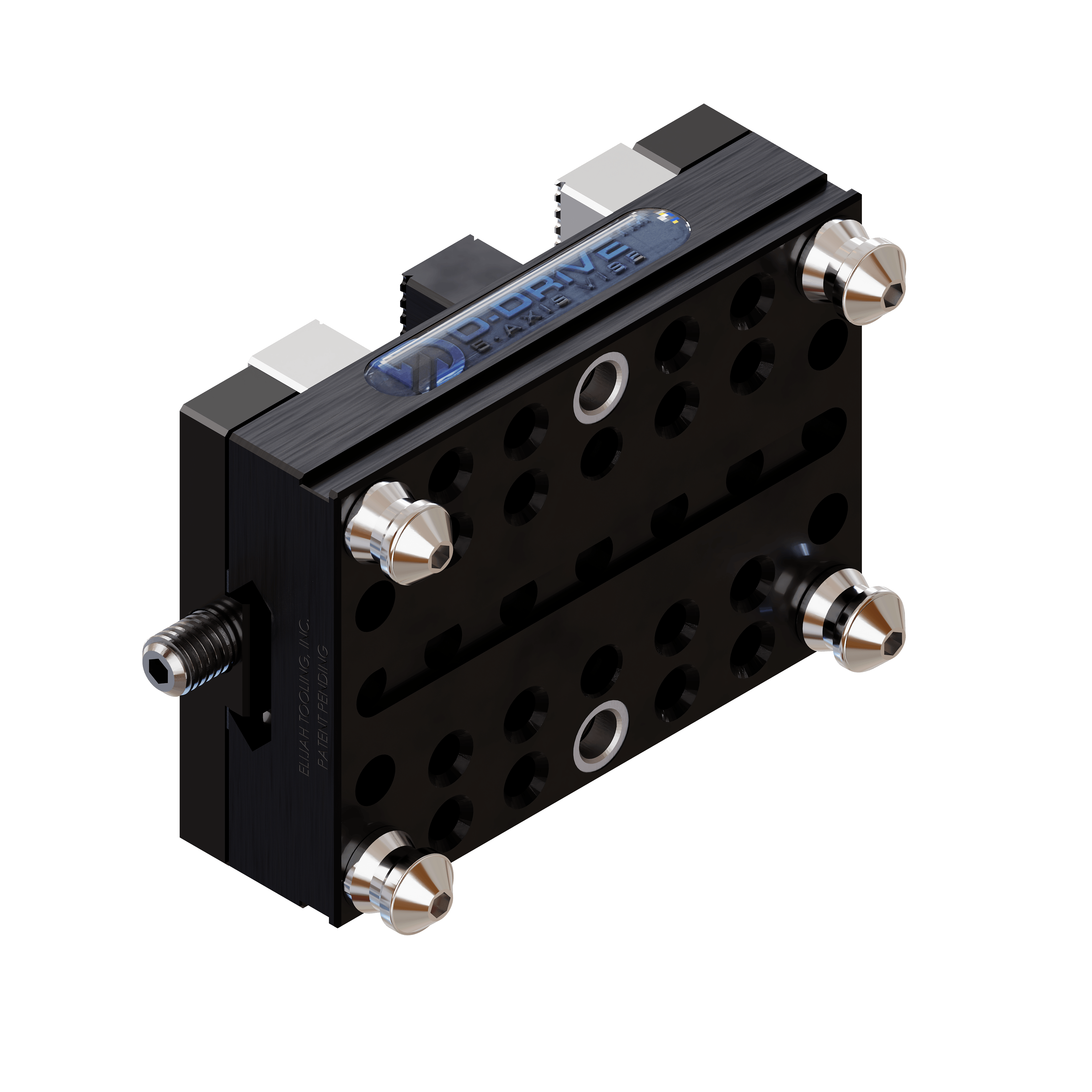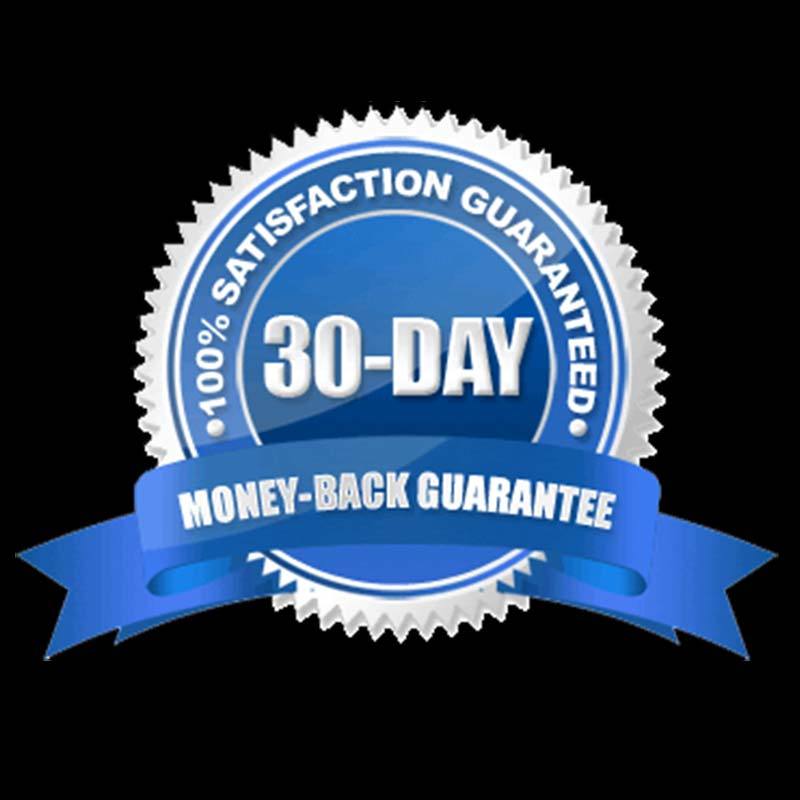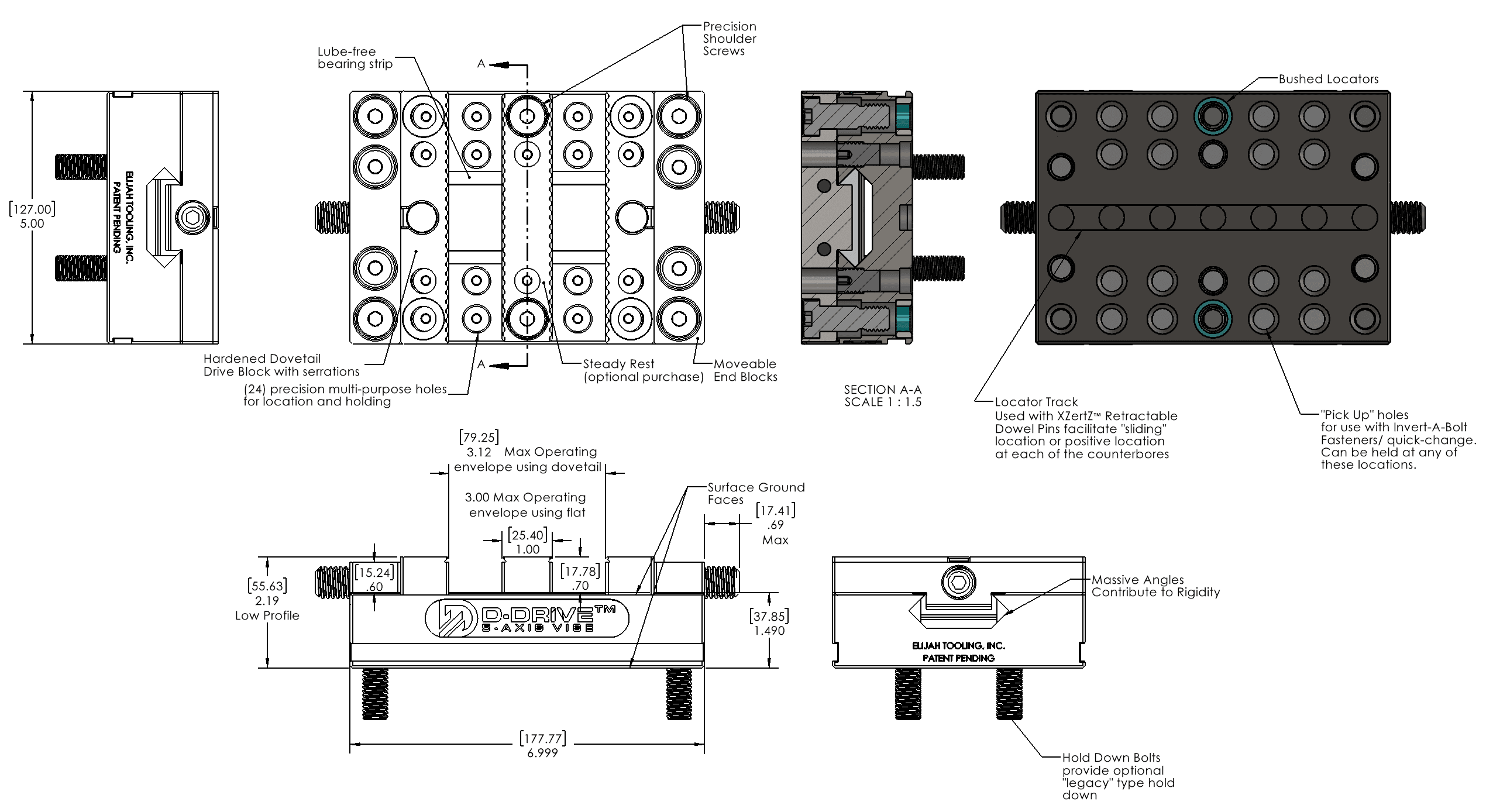 D-DRIVE™ CENTERING MODULAR DOVETAIL MILLING VISE
---
---
Description
NOTICE: THIS IS A DISCONTINUED PRODUCT, BUT WE WILL CONTINUE SELLING THIS ITEM UNTIL THERE IS NO REMAINING STOCK. WE CANNOT ACCEPT RETURNS OR REFUNDS OF THIS ITEM.

Discover the future of workholding with our patent-pending D-Drive™ (for "Direct Drive") Vise. This adaptive, modular, dovetail vise solution is not just a workholding tool; it's a game-changer for your machining needs. Here's what sets it apart:


Multi-Axis Versatility: The D-Drive™ Vise excels in 3, 4, or 5-axis applications, offering unmatched adaptability to various machining tasks.
Universal Compatibility: Whether you prefer a Universal Common Modular Fixture, stand-alone use, or integration into a dedicated fixture, the D-Drive™ Vise seamlessly fits into your workflow.
Scalable Flexibility: This vise grows with your needs. Easily add additional vises to create an unlimited array of configurations and accommodate various stock sizes.
Built to Last: Crafted from rugged, simple, hardened steel, the D-Drive™ Vise ensures durability, stability, precision, and speed, even in the most demanding machining environments.
Compact Design: With outside dimensions of 4.999" x 6.999", this vise optimizes space while maximizing utility. (See the sketch in the picture stack to the left.)

Elevate your workholding experience with the D-Drive™ Vise from Elijah Tooling. It's not just a vise; it's a solution that adapts to your evolving machining needs, providing unmatched precision, flexibility, and efficiency.

 Features
Use the 45 degree dovetail or straight jaw for awesome gripping!
Stand alone: It can be attached/located to any plate type fixture, or to an Elijah Tooling UCMF or Riser either with bolts or Invert-A-Bolt™ fasteners.
Low profile, 5"x7"x2.2"small footprint vise is modular so that other vises can be added as part length increases. Only buy what you need. This reduces upfront capital requirements so that new costs are incurred only as the application demands more of them.

Attached either by regular bolts (legacy method) or Invert-A-Bolt

™

fasteners (quick-change). Precisely locate in all 3 axes using standard dowels (legacy) or XZertZ™ Retractable Dowel Pins (quick-change)
Locate stock material with dowels as desired.
Modular end blocks & drive blocks can be moved or removed from the vise to facilitate holding all different size parts either with the optional steady rest or in combination with another D-Drive™ Vise.
Heavy duty, smooth ACME drive screw
Super robust drive mechanism pushes DIRECTLY BEHIND THE JAW for ultimate holding power.  Drive into the optional steady rest of the most stable setup. 
Develops +9400 lbf. (42KN) using a 1/4" hex wrench
All necessary hardware is provided.
+/-.0005 hole to hole tolerance on the locating bushings.
Optional steady rest assembly available (shown).  


Optional aluminum soft jaw assembly available.  

Drainage slot for removal of debris

Hardened Steel construction. Weight: 15 lbs./ 6.8Kg
Made in the U.S.A. 

For complete information see User Guide.
30 Day Risk Free Trial! Money Back Guarantee.
Torque Guide
| | |
| --- | --- |
| 10 ft lbs | 1000 lbs clamping force |
| 17 ft lbs | 2000 lbs clamping force |
| 28 ft lbs | 3000 lbs clamping force |
| 39 ft lbs | 4000 lbs clamping force |
| 50 ft lbs | 5000 lbs clamping force |
| 65 ft lbs | 6000 lbs clamping force |
| 80 ft lbs | 7000 lbs clamping force |
Specifications

D-Drive™ Centering Modular Dovetail Vise

SKU: ELT-D-DRIVE-3-1.500-.500-001


Vise Jaw: Dovetail Jaw, Serrated, one side, smooth, opposite side.
System: 1/2"
Description: Hardened Steel Dovetail Vise provides full access to part when machining