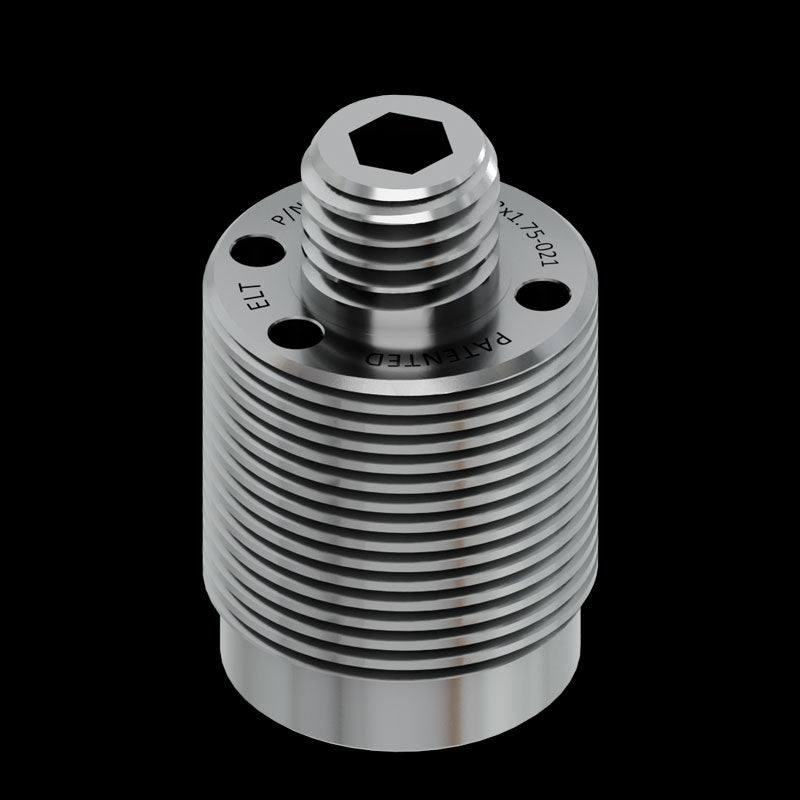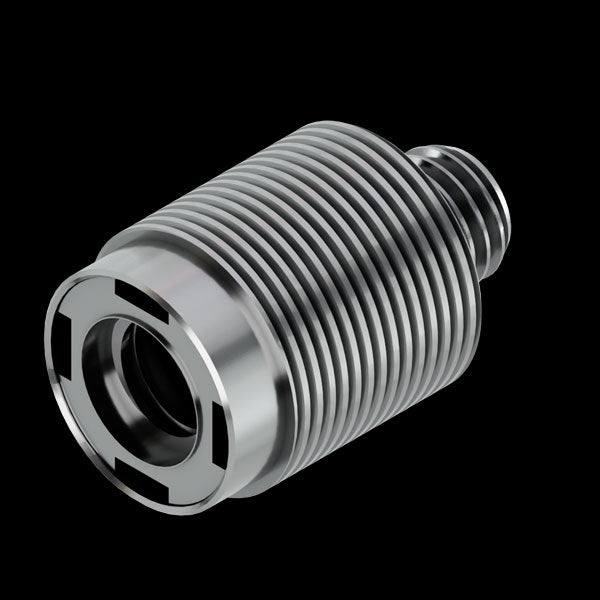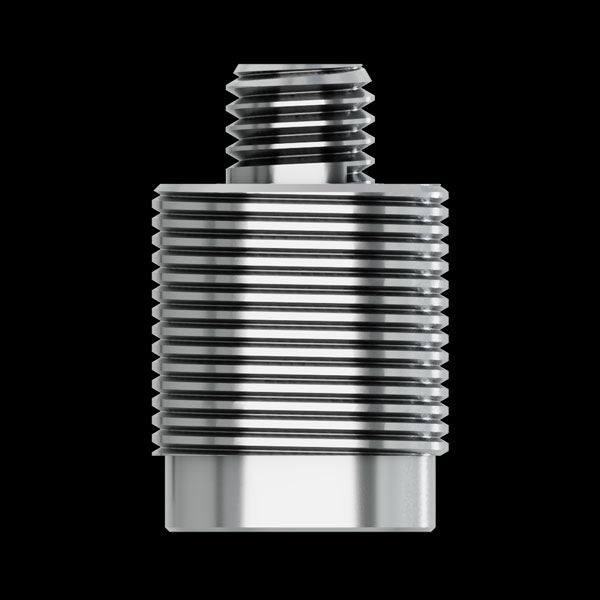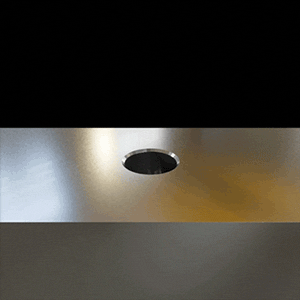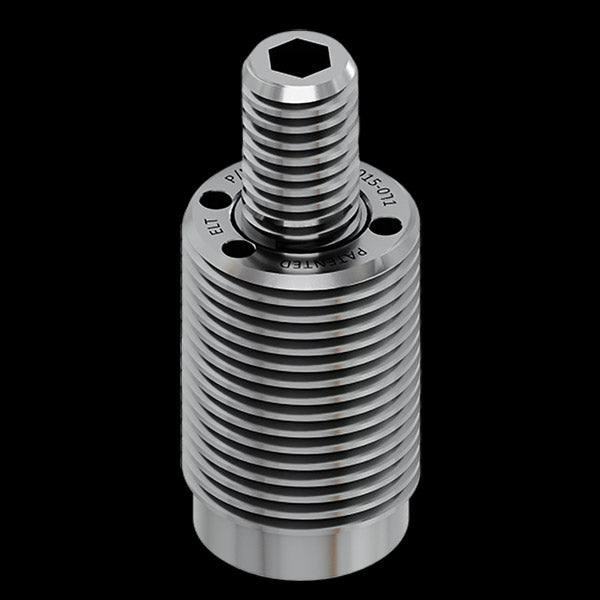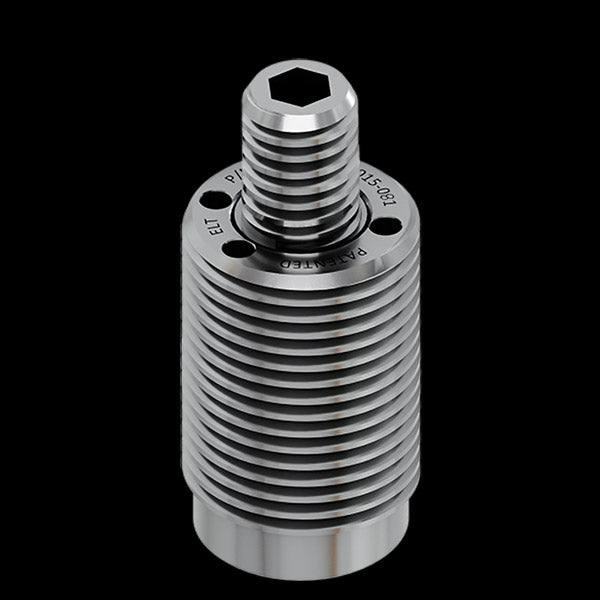 12mm Metric Invert-a-Bolt™ Fasteners
---
---
MEDIUM DUTY FASTENER
Are you looking for a reliable and efficient workholding solution for CNC machining with metric threads? The Elijah Tooling 12mm Metric Invert-a-Bolt Fastener is designed to meet your precision workholding needs. Let's explore why this innovative fastener is a must-have for your machining processes:


Secure Metric Thread Holding: The 12mm Metric Invert-a-Bolt is expertly crafted to securely hold metric threads, ensuring that your workpieces stay firmly in place, no matter the complexity of your machining projects.
Quick and Easy Setup: With its innovative design, this fastener simplifies setup times, reducing downtime and optimizing machining efficiency.
Versatility for Metric Applications: Designed specifically for metric threads, this Invert-a-Bolt is compatible with a wide range of metric workpieces, making it an adaptable solution for various projects.
Exceptional Durability: Crafted from high-quality materials, this fastener is built to withstand the demands of CNC machining, ensuring long-lasting and reliable performance.
Reduced Machining Costs: The stability provided by the 12mm Metric Invert-a-Bolt can lead to fewer errors and reduced material waste, ultimately saving you time and money.
Seamless Integration: This fastener seamlessly integrates with CNC quick-change fixtures, further enhancing its adaptability and ease of use.
Enhanced Workpiece Accessibility: The Invert-a-Bolt design allows for improved access to various sides of the workpiece, optimizing machining capabilities and minimizing the need for repositioning.

When quality clamping and efficiency are paramount, the Elijah Tooling 12mm Metric Invert-a-Bolt Fastener stands out as the ideal solution. Invest in this innovative fastener to elevate your CNC machining with metric threads, reduce setup times, and ensure consistent, high-quality results.
LINKS:

12mm Metric Fastener 
| | | | |
| --- | --- | --- | --- |
| | 12mm Metric Fastener | AA02-015-071 | AA02-015-081 |
|  SKU | IVB-M12x1.75-021 | AA02-015-071 | AA02-015-081 |
| INSERTION TOOL | AA02-004-004 | AA02-004-004 | AA02-004-004 |
| STUD | M12x1.75 6g | M12x1.75 6g | M12x1.75 6g |
| ENGAGEMENT | 10mm | M20 | M15 |
| HEX SIZE | M6 | M6 | M6 |
| HOUSING | M25x1.5 6g LH | 1"-12 LH | 1"-12 LH |
| HOUSING LENGTH | 29mm | 1.65" | 1.65" |
| MINOR DIAMETER | 23.3mm | .899" | .899" |
| MIN. PLATE SIZE | 32mm | 1.75" | 1.75" |
| TORQUE | 35 ft.lb. | 35 ft.lb. | 35 ft.lb. |
| MAX TENSILE STRENGTH | 11,000 lbs | 11,000 lbs | 11,000 lbs |
| MATERIAL | STAINLESS STEEL | STAINLESS STEEL | STAINLESS STEEL |
| INSTALL GUIDE |   |   |   |
| CAD | CAD | CAD | CAD |